Huge Ferrari toasts at the Chef?s Cup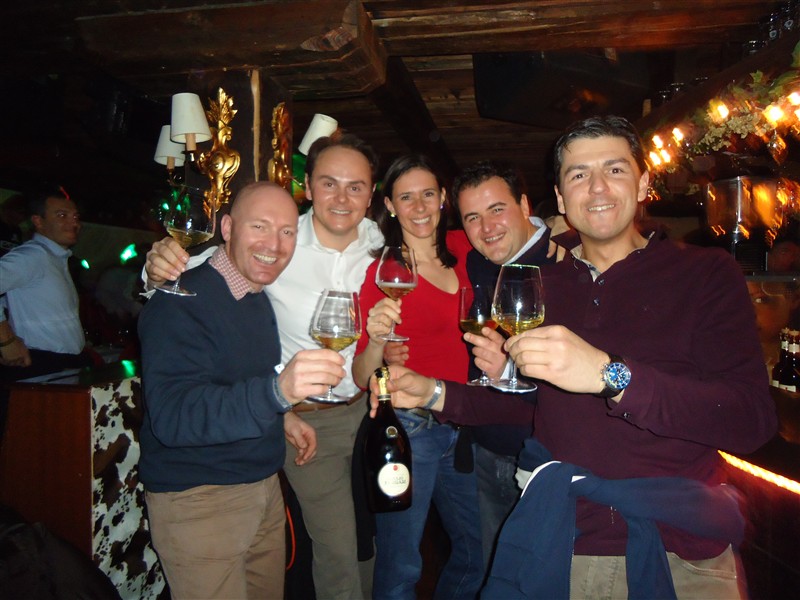 Ferrari was fully present again this year at the Chef's Cup, one of the biggest gatherings of top chefs, who for years have met in Alta Badia to spend some days socialising and competing on the snow. At least seventy were expected, and from all over Italy, and some from the rest of Europe owing to the involvement of the Jeunes Restaurateurs d'Europe.
Although the activities of the first days was reserved for chefs and the press, as has been the formula in past years, this year however the event was opened to the public from Wednesday to Friday, with grand dinners, cookery courses and much more. A special space was also dedicated to the world of women on Wednesday 19th, organised by Licia Granello, a journalist from the Repubblica newspaper, which saw some women from the world of haute cuisine compete (including Camilla Lunelli) and more besides, seeing as Maria Vittoria Rava, from the Foundation of the same name which benefits from the fund raising by the Chef's Cup, and the testimonial Martina Colombari were also expected.
The only Italian bubbles present in the many events of this unique event will be Ferrari bubbles. But they will be accompanied also by the Segnana grappas and the Umbrian red wines from Tenuta Castelbuono. On Monday 17th, after the ski race, chefs from Piedmont and Umbria will compete in the kitchen and the dishes from the latter region will be accompanied by the Sagrantino and the Rosso di Montefalco from the Tenuta Castelbuono.