Giulio Ferrari 1992, 1993, 1994, three masterpieces in one casket for the very best restaurants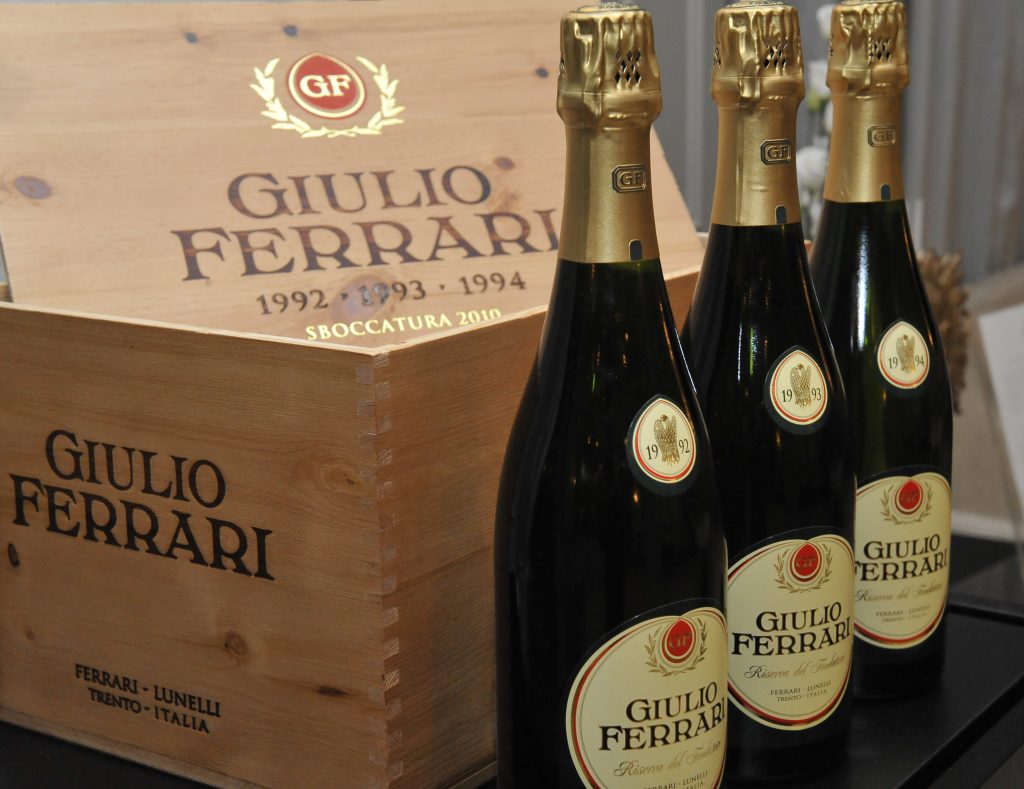 It looks like a box, more elegant than many others, but just a box all the same. But it is much, much more. It is a casket, a treasure chest and this is because it holds a treasure: epoch-making bottles which continue to tell of a victory over the laws of time.
When opened this Ferrari casket reveals six bottles of Giulio Ferrari Riserva del Fondatore, from three different years, 1992, 1993, 1994, but which was poured off in the same period, namely Spring 2010. Bubbles, therefore, aged eighteen, seventeen and sixteen, yet with extraordinary vivacity, the elegance of which has evolved over time into an extraordinary complexity. Bubbles – as they were defined by the World Champion Sommelier, Luca Gardini – "before which every word is superfluous."
Epoch-making bottles, as we have said. In fact all three have won the most important awards in the most influential guides. And not only. The Giulio Ferrari 1992, when it appeared on the market, was given the title the "Best Bubbles in Italy" by the Gambero Rosso. While the Giulio Ferrari 1994 has won the wine Oscar from the Italian Association of Sommeliers and, in a historic wine-tasting conducted by the German magazine, Weinwelt, it swept the board of all the sparkling wines in the world. Three certified champions that the Ferrari winery has brought together in a limited number of boxes, 300, destined for the best restaurants in Italy.