A Ferrari toast at Eataly New York to celebrate Columbus Day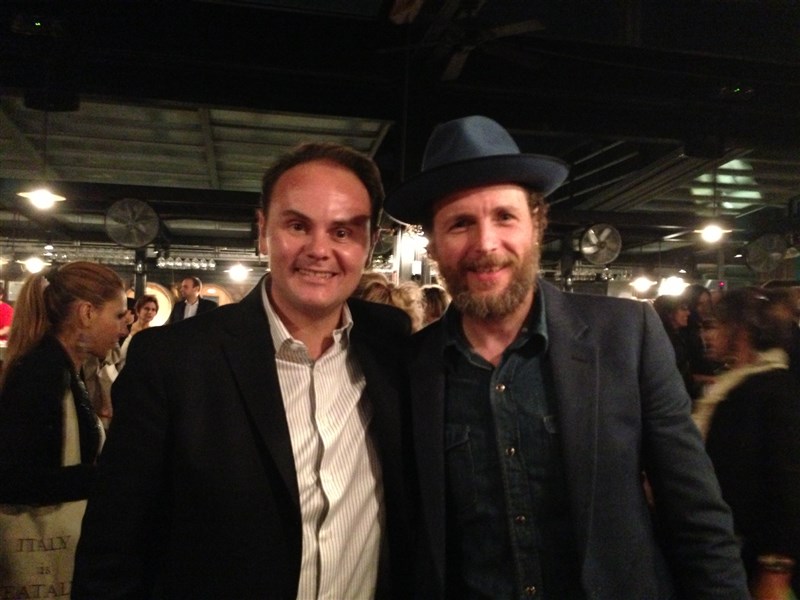 Columbus day was celebrated in grand style yesterday, 14 October, at Eataly in New York with prestigious guests, signature dishes from great chefs and Ferrari sparkling wine.  Celebrating the event in one of the hip locations in New York, Eataly, where the fiery host, Oscar Farinetti, gathered in an unprecedented show of three; Renzo Arbore, Jovanotti and Enrico Brignano.  Also, Alessandro Baricco, Massimiliano Pani, Joe Bastianich, Antonio Monda, Isabella Rossellini and the president of Ferrari, Matteo Lunelli, were seen at the event.  And it was Ferrari, representing the Italian art of living, which was chosen for the opening toast of an event celebrating the success of the best of Italy in New York.  With the dinner, which was prepared by the greats, Lidia Bastianich and Mario Batali, the guests were offered the opportunity to enjoy Ferrari Perlé 2006.



Ferrari Trento promotes a culture of drinking responsibly which is part of the Italian Art of Living.
It is a culture linked to the ritual nature of food and the celebration of convivial occasions, in which consumption is moderate and informed.
Enter the ferraritrento.com website only if you share this approach and if you are of the legal age to drink alcohol in your country: a world of excellence awaits you!
Access to the site was denied because you are not of legal age to drink alcohol.