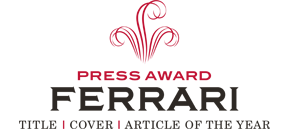 FERRARI, ITALY'S CELEBRATORY SPARKLING WINE PAR EXCELLENCE, REWARDS THE IMAGINATION, CREATIVITY AND TEAMWORK OF NEWSPAPERS AND MAGAZINES.
Sometimes, a title tells more, much more, than the article it describes.
As much as a cover can express more, much more, than the few or many pages laid under it.
As well as an article published on a foreign newspaper might celebrate the excellence of
"
Made in Italy
"
more, much more, than an advertising campaign.
Since its establishment, the Press Award Ferrari looks for titles, covers, and articles with these features, in order to mark their place in history.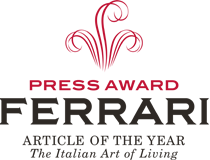 This love echoes in the international press and, every year, the Press Award Ferrari" The Italian Art of Living - Article of the Year" - which enjoys the patronage of the Presidency of the Council of Ministers - rewards the foreign newspaper that published the best article on Italian excellence.
Article of the Year Award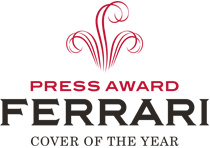 A cover embodies the business card of a magazine, it is its showcase. It stands for its character and emphasises its message. In a medley of headlines, subheadings, and photographs that shout for attention, it portrays and foretells the best part of a magazine.
Cover of the Year Award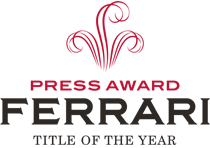 A title embodies the core of an article, its soul; it is a vivid and daring summary that conveys the strike power of an article and unleashes its disruptive force.
Title of the Year Award
Suggest a title, a cover or an article
Every newspapers and magazine reader can contribute to the final choice of "The Title of the Year", "The Cover of the Year" and "The Article of the Year" by filling out the form below.
Read the rules