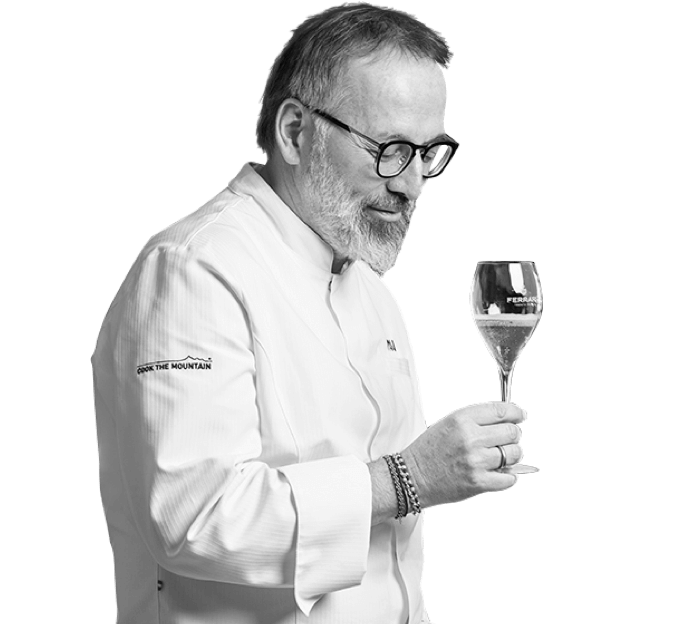 Norbert Niederkofler
3 star Michelin Chef – St Hubertus
in Alta Badia, South Tirol
"A meeting with this kitchen is not a meal, but an unforgettable human experience"
Micheline Guide 2017
view all the recipes
"My cuisine, inspired by the concept "Cook the mountain", and Ferrari's Trentodoc sparkling wines go together perfectly because we both start off with respect for nature and a desire to highlight the quality of the products and people that have connections with the mountains."
Norbert Niederkofler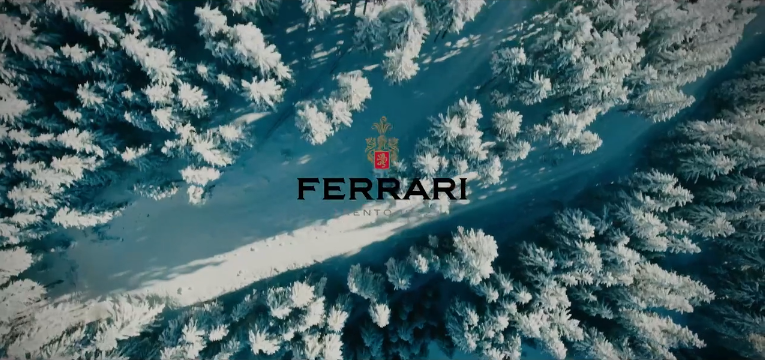 Mountain-influenced dishes and sparkling wines
Respect for the natural environment and promotion of the mountains are values shared by Norbert Niederkofler in his cuisine and by Ferrari Trento in the creation of its Trentodocs.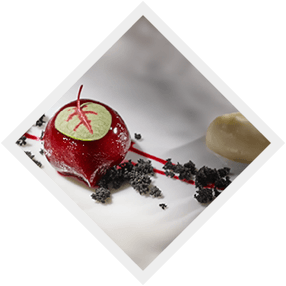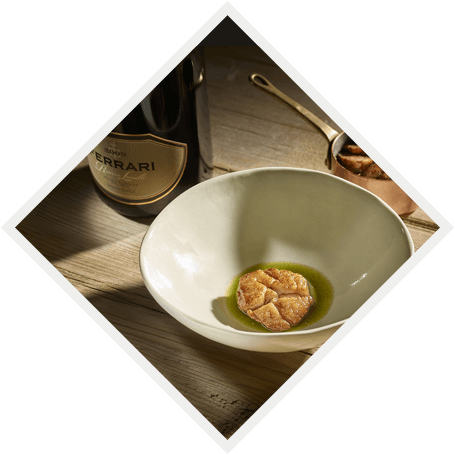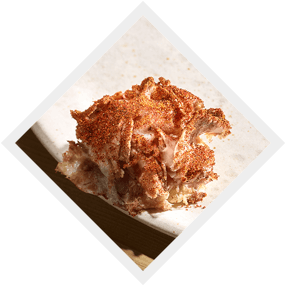 Attention to excellence, a passion for the mountains, protecting their cultural traditions and respecting their rhythms: these are all qualities that the cuisine of Norbert Niederkofler and the sparkling wines of Ferrari Trento have in common.
Norbert Niederkofler, the Three-Star Michelin chef of the St. Hubertus Restaurant at San Cassiano in the Alto Adige, has been offering for
more than twenty years now dishes that are intimately linked to ingredients that come exclusively from his Alps and are strictly seasonal.
"Variety comes from mixing together simple ingredients. Top-quality products are my basic premise. My work in the kitchen can be summarised by respect for the product and the art of showing its quality to the full. The result has to be "visible", both in terms of flavour and from an aesthetic point of view: delicate, simple, but surprising. Lightness can be seen and tasted".

"Cook the Mountain" is the name of the project that the chef began in 2010, seeking to give his area a well-defined gastronomic identity: one that is contemporary and also reflects the foods produced locally, creating solid synergies with those who grow and make them.
Respect for and the promotion of mountain viticulture also underpin the approach of Ferrari Trento.
All of the company's own vineyards are certified organic and "biodiversity-friendly", and the over 600 growers who supply their grapes adhere to the protocol called "The Ferrari Trento Vineyards – for mountain viticulture that is sustainable and salubrious", with the goal of growing grapes that are ever more expressive of their terroir and at the same time protecting the environment and the health of the growers themselves.
The affinity between Ferrari Trento and Norbert Niederkofler sets the seal, therefore, on a shared set of values and passions, which are then expressed in menus that are specially designed to highlight to the maximum the unique characteristics of Ferrari's Trentodoc wines and of the finest products of the Alpine area.

Ferrari Trento promotes a culture of drinking responsibly which is part of the Italian Art of Living.
It is a culture linked to the ritual nature of food and the celebration of convivial occasions, in which consumption is moderate and informed.
Enter the ferraritrento.com website only if you share this approach and if you are of the legal age to drink alcohol in your country: a world of excellence awaits you!
Access to the site was denied because you are not of legal age to drink alcohol.