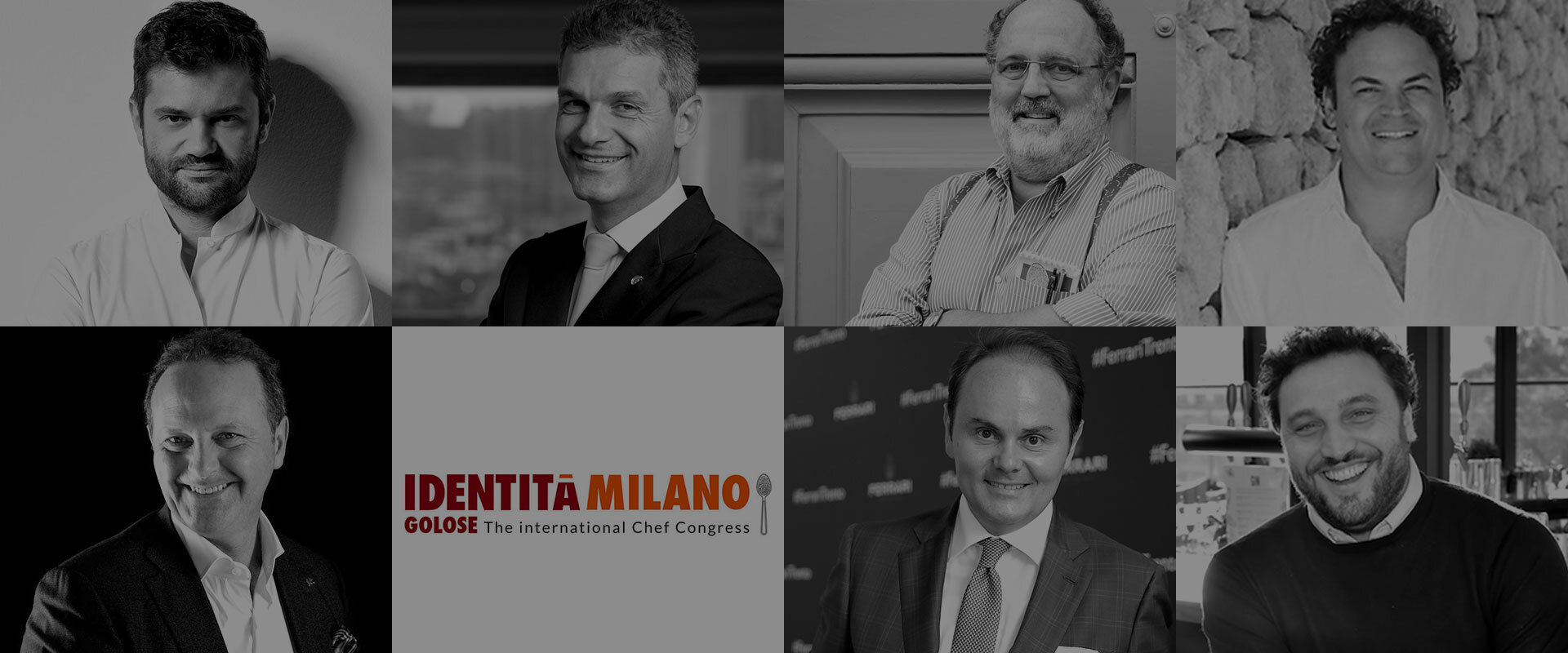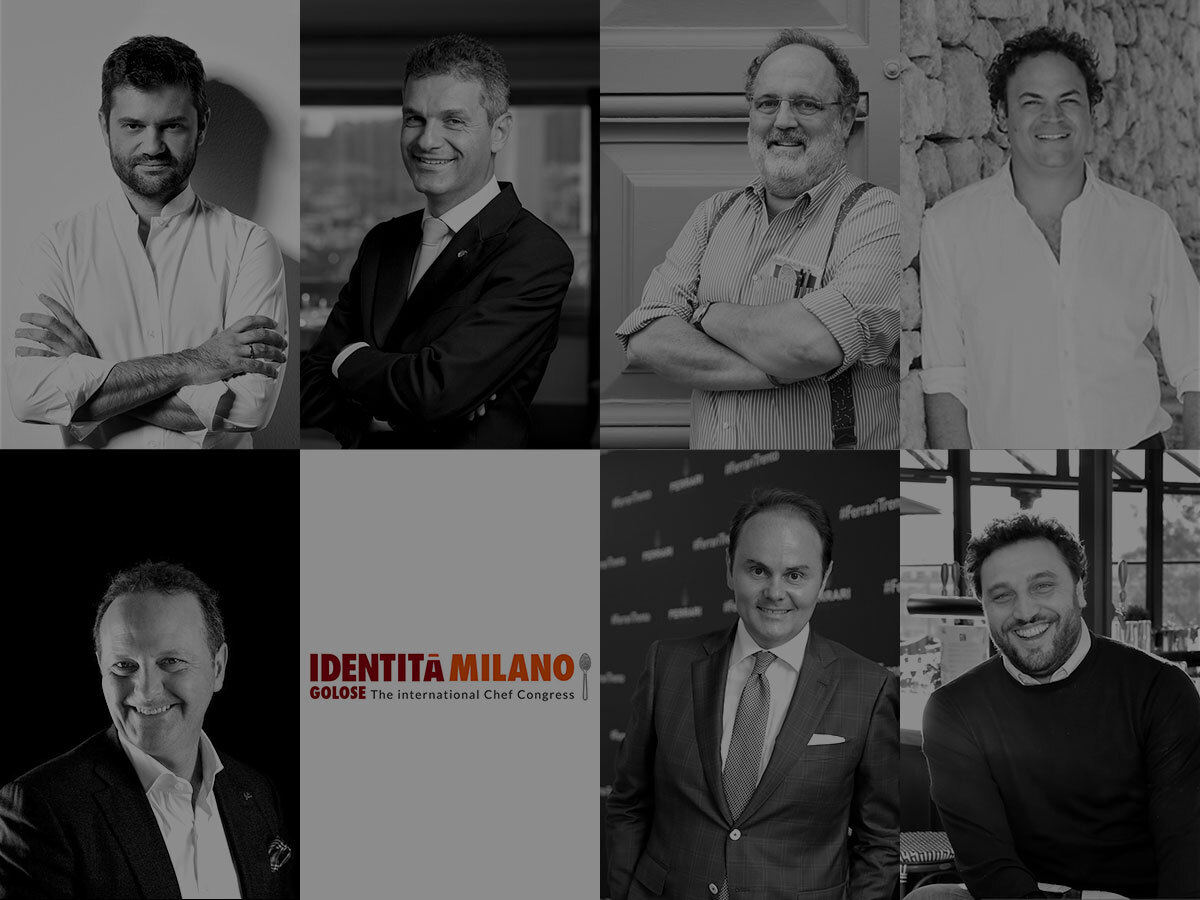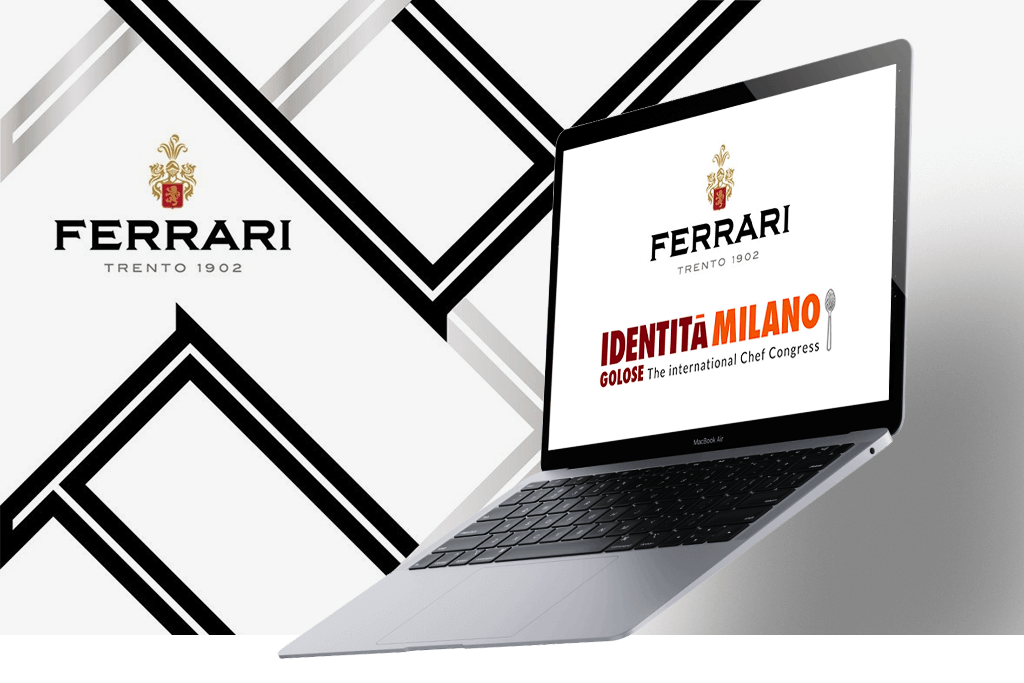 Ferrari Trento, in conjunction with Identità Golose, decided to organise a "virtual" discussion between some of the most important personalities in the hospitality sector, dealing as a group with the theme of reopening restaurants following the Covid-19 emergency. "Identità di Sala – Idee per il futuro" ("Identity in Restaurant Service – Ideas for the future") was an opportunity for a positive exchange of ideas and best practices, as well as to continue to promote Restaurant Service as a fundamental element in enjoying wine and food – and one which, in the present situation, acquires an even more significant role. On the digital stage, together with Matteo Lunelli, President of Ferrari Trento, and Paolo Marchi, founder of Identità Golose, other major players in the world of Italian hospitality expressed their opinions: Enrico Bartolini, Italy's chef with the most Michelin stars; Nicola Farinetti, CEO of Eataly; Development Director of the San Domenico Hotels Group, which includes Borgo Egnazia; Marco Amato of the Imago Restaurant at the Hotel Hassler in Rome, who is a member of the Noi di Sala association; and Francesco Cerea of the famous Da Vittorio restaurant in Bergamo.
Webinar "Identità di Sala - Idee per il futuro"
20th May 2020
Matteo Lunelli
We were very keen to organise this "Identità di Sala" Webinar together with Identità Golose, in order to encourage debate among some leading figures in Italian hospitality. We think that in this very delicate moment, with a view to reopening following the Covid-19 emergency, a cue given by some very authoritative voices in the sector may well be of great help for the sector as a whole.
Today, service in the restaurant – to which we have always given our support as a fundamental aspect of the dining experience – undoubtedly plays a crucial role. It will be essential, in fact, to succeed in welcoming our guests in a safe and reassuring environment, but without losing the human touch. It's people who make the difference, and it's important for all of us to start up again with great optimism!
Marco Amato
Hospitality is a part of our DNA as Italians, and I am therefore certain that once again, on this occasion, we will know how to react swiftly and positively. We must not lose our fundamental asset: our positive spirit.
In this regard, we will start off by reopening "Il Palazzetto" which, because of its smaller size, will allow us to get a better understanding of the procedures to adopt also at the Hotel Hassler and our Imago restaurant, where we are also studying a formula to provide each client with sterilised serving materials, presenting them in a particular way: perhaps in a luxurious box, or in a piece of furniture. As regards the menu, it will be important not to reduce it in size, but rather continue to offer something special, because after months when we have all become improvised chefs, what people are looking for at a restaurant is an elaborate dish that they wouldn't be able to reproduce at home.
Enrico Bertolini
Even though this period has not been easy, for us chefs it has been an extraordinary time to experiment and compare notes: a real workshop in which we have come up with new menus and rediscovered even more of our country's outstanding products, and those unique Italian production systems that it is fundamental that we support, especially at this time.
Mudec is reopening, therefore, with a new tasting menu of brand new dishes and a desire to reassure our guests, remembering that in this case the masks are not being worn by doctors but by people who are working with dedication in order to offer a unique experience. These protective devices, already in use especially in Asia, could become a further way of showing respect and good manners, as could other instruments of protection in the kitchen.
Francesco Cerea
Imagination and a desire to stand out from the crowd will be the characteristics that our clients will continue to look for. Therefore, what will have to set us apart is what we succeed in creating in our establishments which, indeed, we will reopen with lots of new features.
This is the signal that we want to give: we believe that the Italian restaurant sector will be able to pick itself up again and that the hospitality side of things will be an even more fundamental element, so we will have to invent new ways to serve our guests and also learn to deal with the "veil" represented by face masks. We are going through a period of change, and that change will be brought about by the restaurateur, but also by the client, by acting in a responsible and respectful way.
Nicola Farinetti
Eataly has a configuration and a set-up that make "aggregation" an absolutely normal condition. We have therefore worked hard to find ways of managing the situation successfully so as to respect the protocols that are in place: bookings, a virtual queue (leaving a contact number so as not to have to "line up" outside), maintaining a distance of 2 metres for the safety of the clients, more outdoor seating and coloured masks so that people don't have the impression of being in a hospital. Many of these procedures have been adopted all over the world, depending on the norms that have been imposed (in many countries, like America, they took action before the rules were laid down) and we have tried not to raise our prices, even though the cost of ingredients has undoubtedly risen.
Aldo Melpignano
One of the distinctive signs of our hospitality is our smile, which unfortunately the use of face masks precludes us from revealing. Obviously at Borgo Egnazia we still try to show it in our eyes, and we're working on coming up with a different type of welcome. We've decided to open up initially with the villas, where we'll also offer a delivery service for cooked food as well. Gradually we'll open up the whole of the hotel and the restaurants, but reducing the number of guests, even though our structure is big and has lots of spaces outside. Also, we've invented some new situations such as a bistro linked to the Due Camini restaurant and a vegetarian restaurant serving typical Puglian products, as well as special dinners with a private chef in unexpected places, such as on the roofs or in the olive groves.

Ferrari Trento promotes a culture of drinking responsibly which is part of the Italian Art of Living.
It is a culture linked to the ritual nature of food and the celebration of convivial occasions, in which consumption is moderate and informed.
Enter the ferraritrento.com website only if you share this approach and if you are of the legal age to drink alcohol in your country: a world of excellence awaits you!
Access to the site was denied because you are not of legal age to drink alcohol.