Ferrari at the Stockholm Polar Music Prize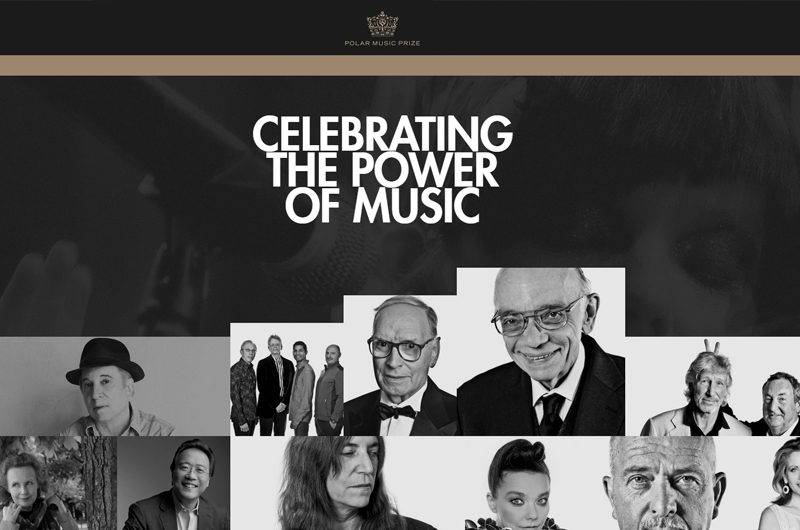 Ferrari has been the opening toast for the gala dinner of the Polar Music Prize of Stockholm, The 9th of June was held the 26th edition of the international prize founded in 1989 by Stig Anderson, manager of the legendary group ABBA, that every year rewards big names of the music industry. The two Laureates – this year was the turn of Evelyn Glennie and Emmylou Harris –  received the prize of one million SEK from His Majesty King Carl XVI Gustaf of Sweden at a gala ceremony at the Stockholm Concert Hall.
After the Prize, the 600 guests moved to the Grand Hotel for a Gala Dinner were Ferrari Rosè was served as welcome drink.
Two Magnum were also served in private areas. The VIP parterre, composed by personalities from music industry and institutions, had the possibility to taste the Ferrari Perlé 2008; in the meanwhile the Royal Family together with this year's laureates, the famous Swedish singer Thomas Ledin and his wife Maria, daughter of the ABBA manager and now managing director of the Polar Music Prize, were served the Giulio Ferrari Riserva del Fondatore 2004 in a private hall of the Grand Hotel.  

Ferrari Trento promotes a culture of drinking responsibly which is part of the Italian Art of Living.
It is a culture linked to the ritual nature of food and the celebration of convivial occasions, in which consumption is moderate and informed.
Enter the ferraritrento.com website only if you share this approach and if you are of the legal age to drink alcohol in your country: a world of excellence awaits you!
Access to the site was denied because you are not of legal age to drink alcohol.