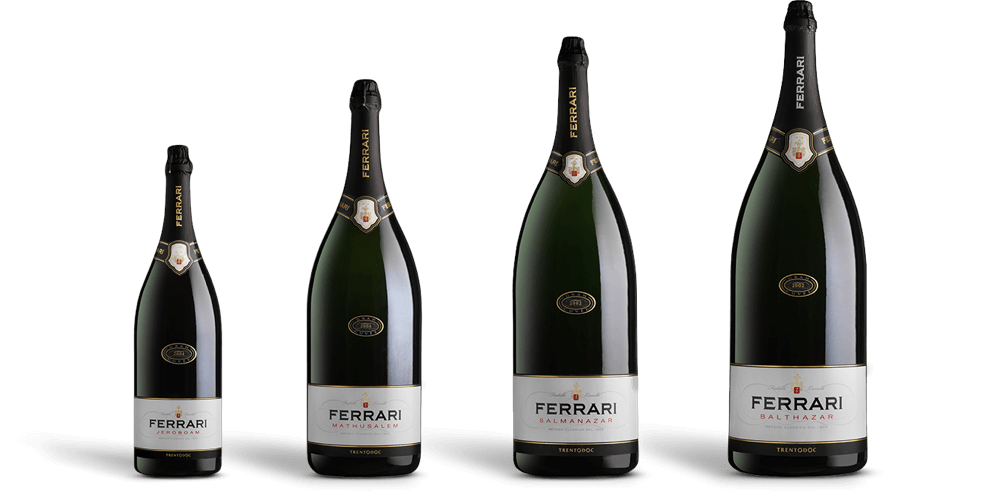 Many emotions for the great and great emotions for the many.
There are hundreds of statesmen, athletes and personalities in the worlds of art and entertainment who have made their successes even more memorable by celebrating them with Ferrari.
But much more numerous are the people for whom, all over the world, Ferrari has made unique some of the most exciting moments in their lives.
The Gran Cuvée Line offers vintage Trentodoc wines made from 100% Chardonnay, left to age for at least 5 years in special-sized bottles.
Jeroboam, Mathusalem, Salmanazar and Balthazar take their names from biblical figures. Over time, they have become synonymous with certain sizes of bottles.
How big can
an emotion be?
JÉROBOAM
Gran Cuvée
A Jeroboam is a three-litre bottle, which corresponds to four standard 0.75-litre bottles. The origin of the name comes from the Old Testament: Jeroboam was in fact the first King of Israel, as well as the country's founder.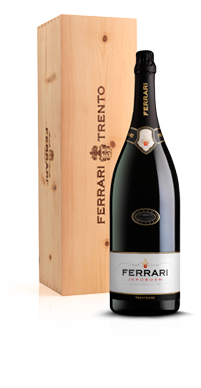 MATHUSALEM
Gran Cuvée
A Mathusalem is a six litres bottle, equal to eight standard bottles. The name Mathusalem comes from that of the celebrated patriarch of the Old Testament, who according to tradition lived for several hundred years.
SALMANAZAR
Gran Cuvée
A Salmanazar holds nine litres, which is the equivalent of twelve 0.75-litre bottles. It is not easy to trace with certainty the origin of this name, because there were no less than five Assyrian sovereigns who were called Salmanazar. The most famous, though, was the son of Assour Nassirpal, Salmanazar III.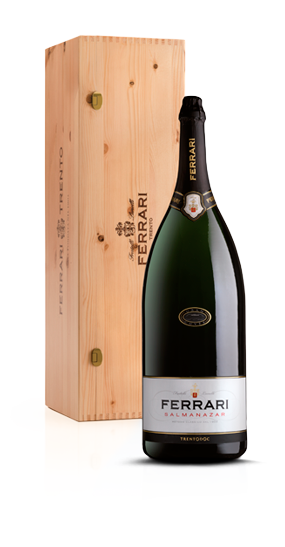 BALTHAZAR
Gran Cuvée
A Balthazar is a 12 litre bottle, the most impressive in the Gran Cuvée line, which corresponds to sixteen standard bottles. History and tradition recall two celebrated personalities with this name: a Babylonian sovereign, son of Nabonidus, and one of the three Magi who came to the manger in Bethlehem where Jesus was born.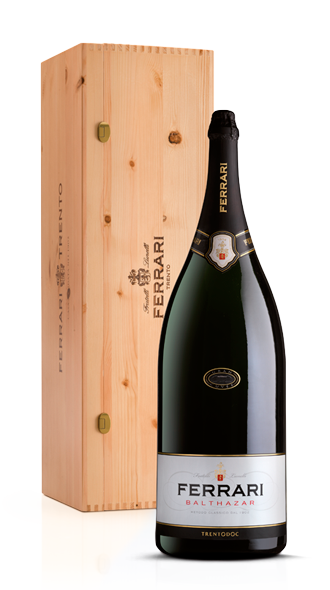 Ferrari Trento promotes a culture of drinking responsibly which is part of the Italian Art of Living.
It is a culture linked to the ritual nature of food and the celebration of convivial occasions, in which consumption is moderate and informed.
Enter the ferraritrento.com website only if you share this approach and if you are of the legal age to drink alcohol in your country: a world of excellence awaits you!
Access to the site was denied because you are not of legal age to drink alcohol.