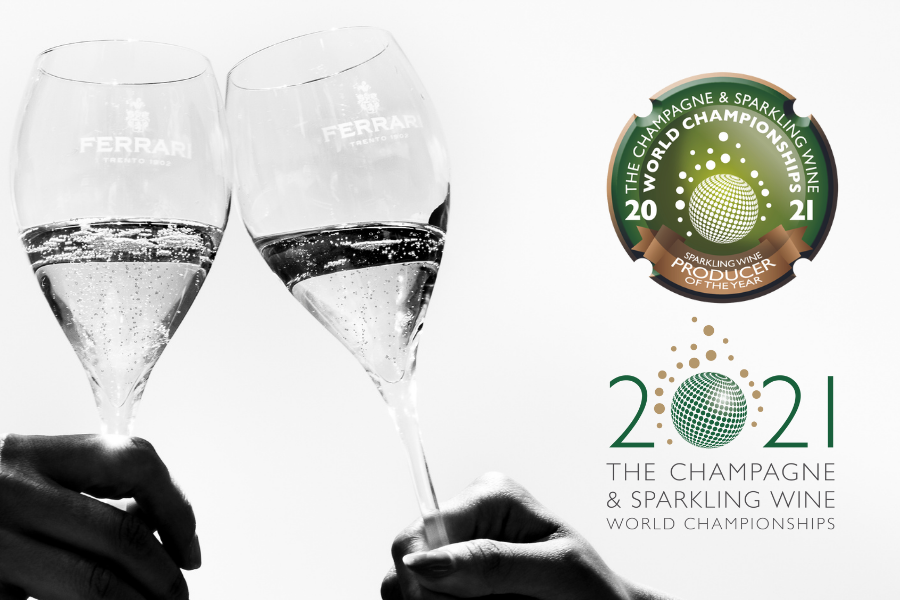 On 19th December Ferrari Trento will celebrate the medals it received in the most important international competition devoted to bubbly wines, The Champagne & Sparkling Wine World Championships, where, for the fourth time, the company triumphed as Producer of the Year. An excellent opportunity to taste some of the 12 wines that were awarded Gold Medals in the competition.
For information visit@ferraritrento.it  – Tel. +39 0461 972331

Ferrari Trento promotes a culture of drinking responsibly which is part of the Italian Art of Living.
It is a culture linked to the ritual nature of food and the celebration of convivial occasions, in which consumption is moderate and informed.
Enter the ferraritrento.com website only if you share this approach and if you are of the legal age to drink alcohol in your country: a world of excellence awaits you!
Access to the site was denied because you are not of legal age to drink alcohol.