A Ferrari toast to Don Alfonso which will open at Shangri-La in Dubai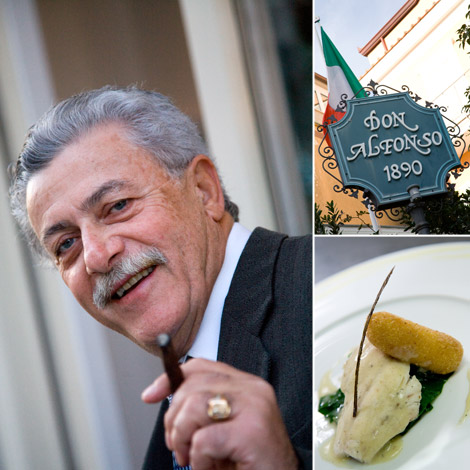 Considered one of the best restaurants in the South of Italy, where the Italian cuisine reaches its highest peak, Don Alfonso in Sant'Agata sui Due Golfi is a world renowned two Michelin star restaurant led by an extraordinarily talented master of cuisine, Alfonso Iaccarino.  His creations are ready for export and tomorrow, Wednesday, 19 March the Iaccarino family will be running one of the most exclusive restaurants in Dubai, located at the Shangri-La Hotel, an icon of first-class hospitality.  The opening toast will also be first class.  It will be, in fact, with Ferrari that the Iaccarino's restaurant will begin business.  The very same Ferrari will be offered by the glass  and on the wine list.

Ferrari Trento promotes a culture of drinking responsibly which is part of the Italian Art of Living.
It is a culture linked to the ritual nature of food and the celebration of convivial occasions, in which consumption is moderate and informed.
Enter the ferraritrento.com website only if you share this approach and if you are of the legal age to drink alcohol in your country: a world of excellence awaits you!
Access to the site was denied because you are not of legal age to drink alcohol.