And so half the world enjoys Ferrari bubbles with 3 Bicchieri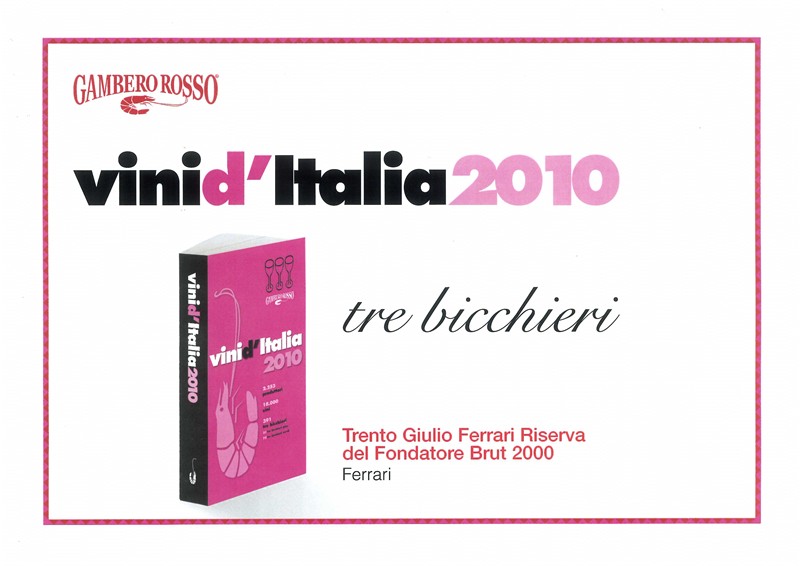 Certain pleasures can be exported and the Gambero Rosso has taken its 3 Bicchieri wine tastings all over half the world, or rather the labels that have received the highest acknowledgement in the Gambero Rosso guide. Naturally, among them the Italian label that has been given the most awards, namely the Giulio Ferrari, that has obtained the award for a record eighteenth time. The Gambero Rosso Roadshow started in Munich and then crossed the ocean calling at New York and travelling on to San Francisco and Chicago. The last stop will be in Montreal in June. To date it has been a success everywhere.
Subscribe now to our newsletter
Apply for our newsletter and be the first to find out what's new in the world of Ferrari's exclusive sparkling wines.