A single gold medal for Italy in Vancouver and a single label for the toast: Ferrari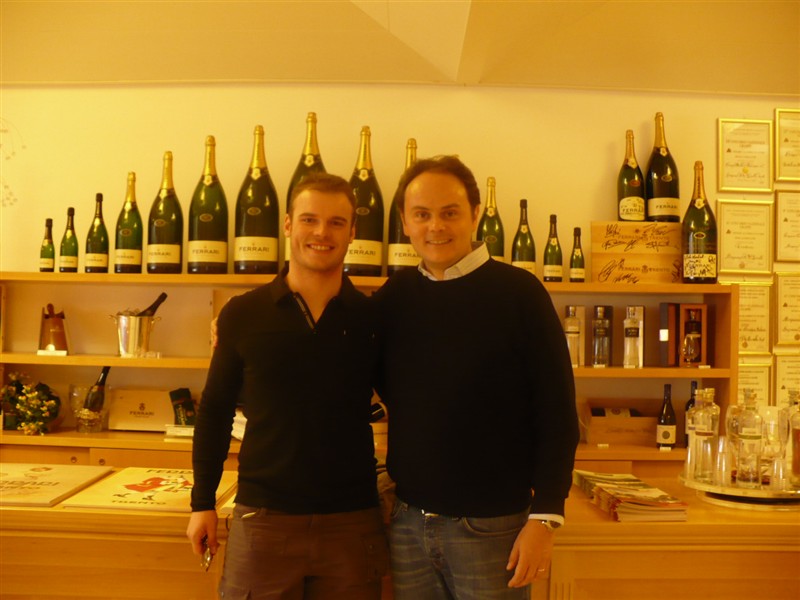 Just one gold medal for Italy in the Olympics in Vancouver. A very prestigious medal because Giuliano Razzoli won it in the slalom. Razzoli is from Emilia and he stood on the highest podium twenty-two years after another Emilian, Alberto Tomba. And like Tomba he celebrated his triumph with Ferrari bubbles. Which Razzoli knows very well. In fact just two months ago, the new Olympic champion visited the Ferrari wineries, accompanied by Matteo and Alessandro Lunelli. And the photos tell the story of the visit and the Olympic toast.

Ferrari Trento promotes a culture of drinking responsibly which is part of the Italian Art of Living.
It is a culture linked to the ritual nature of food and the celebration of convivial occasions, in which consumption is moderate and informed.
Enter the ferraritrento.com website only if you share this approach and if you are of the legal age to drink alcohol in your country: a world of excellence awaits you!
Access to the site was denied because you are not of legal age to drink alcohol.