Buffalo mozzarella with olives from Cerignola

The persistence of Ferrari Maximum Brut makes it perfect for enhancing this Neapolitan speciality.
Origin and pairings
When the delicacy of buffalo mozzarella from Italy's Campania region meets the unmistakable flavor of olives from Cerignola, it creates an unforgettable combination of tastes. These two premium ingredients from the gastronomic tradition of Southern Italy make the perfect ingredients for amazing your guests with an authentic gourmet aperitif.
Tradition has it that Buffalo mozzarella from Campania boasts extremely ancient origins. It is produced using whole, fresh buffalo milk and is loved for its light and delicate hint of musk. A great many chefs use it in their recipes, creating extraordinary flavor combinations and designing appetizers and pasta dishes that win you over from first bite.
Another ingredient from the south of Italy—this time Puglia—that showcases buffalo mozzarella from Campania are olives from Cerignola, a unique and autochthonous olive variety that flaunts a crunchy consistency. To delight your guests with an exquisite and authentic aperitif, use these two ingredients and allow your creativity to be inspired, served as a classic crostino or simply skewered together and seasoned with a drizzle of DOP extra virgin olive oil.
The perfect wine to be paired with this aperitif of flavors from the South is the Ferrari Maximum Blanc de Blancs, the first wine produced by Giulio Ferrari at the beginning of the 20th century. The most remarkable characteristic of this Trentino wine is its freshness, perfect for comforting dishes with a flavorsome and robust taste. Endowed with a great finesse, this Trentodoc makes each sip an experience of pure poetry to be repeated over and over again.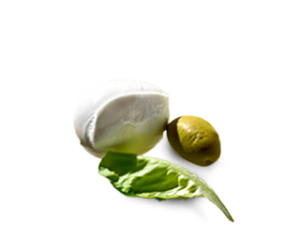 Ferrari Trento promotes a culture of drinking responsibly which is part of the Italian Art of Living.
It is a culture linked to the ritual nature of food and the celebration of convivial occasions, in which consumption is moderate and informed.
Enter the ferraritrento.com website only if you share this approach and if you are of the legal age to drink alcohol in your country: a world of excellence awaits you!
Access to the site was denied because you are not of legal age to drink alcohol.