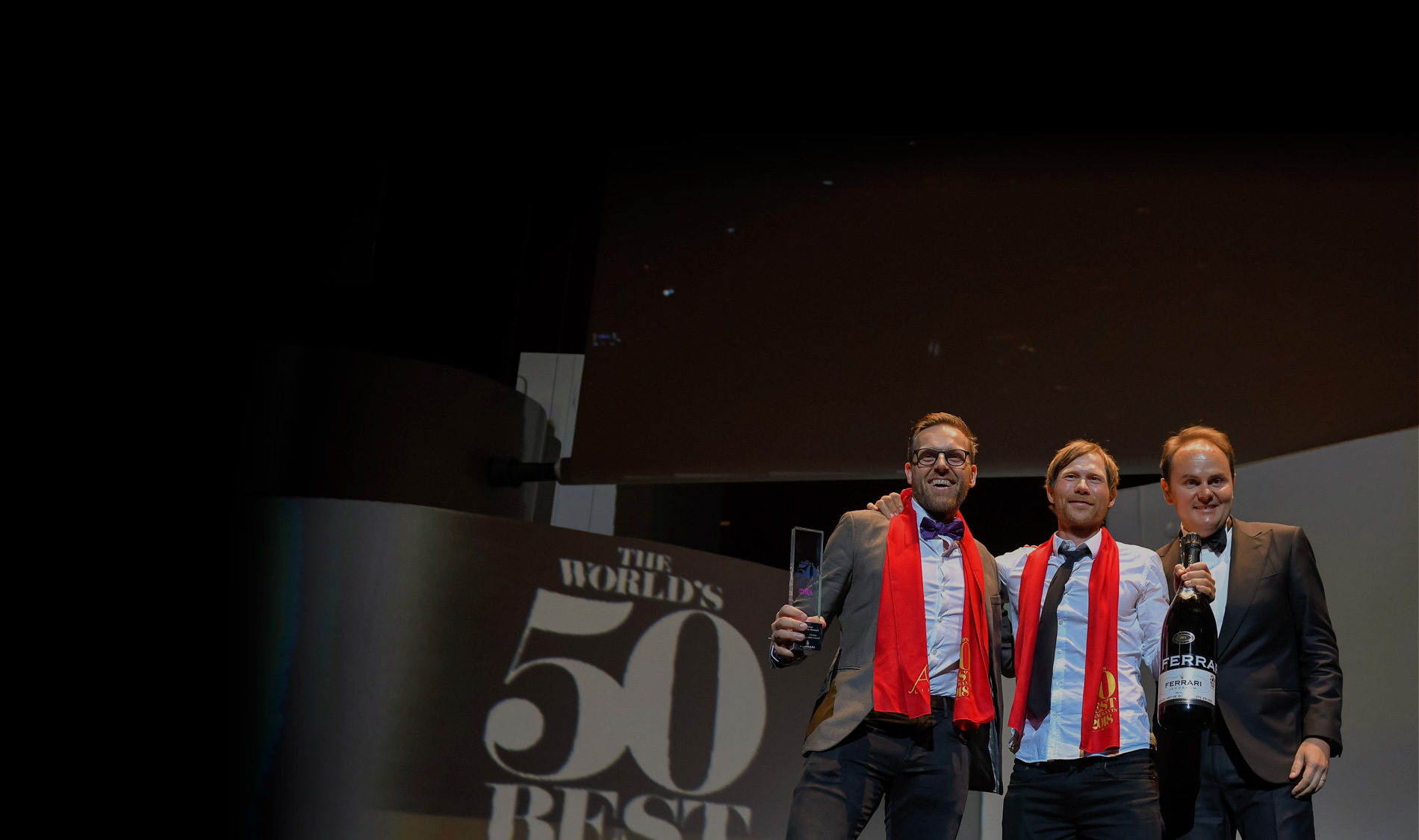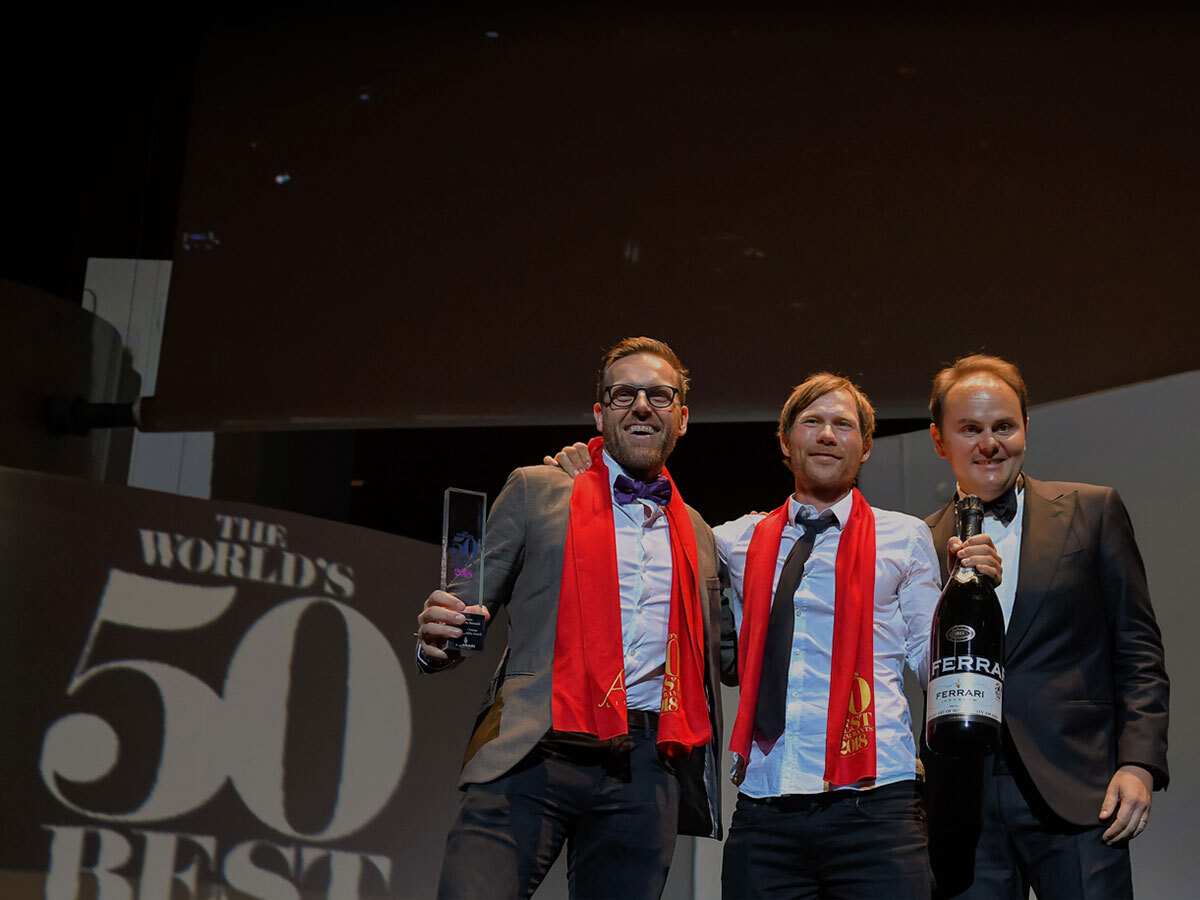 The Ferrari Trento
Art of Hospitality Award 2018
Bilbao - Spain

June 2018
To the Danish Geranium, the Ferrari Trento
Art of Hospitality Award 2018
The Danish restaurant Geranium is the third winner of the Ferrari Trento Art of Hospitality Award, the prize that Ferrari Trento set up in 2016, in collaboration with The World's 50 Best Restaurants, to reward the magical alchemy created by the perfect balance among excellence of service, atmosphere and conviviality.
Geranium of Copenhagen, 19th position in the general ranking, combines the creative cuisine offered by Rasmus Kofoed, with the innovative approach in the dining room developed by Søren Ledet, manager and co-owner of the restaurant.
"To me the Art of Hospitality is all about making comfort zones for your guests, making them able to just relax and enjoy themself becouse then they can receive and perceive flavours and experiences like they couldn't do before."
Søren Ledet
Ferrari Trento Art of Hospitality Award
The World's 50 Best Restaurants 2018 Bilbao
Geranium: a relaxed ambience
and a Three Star Michelin service
The combination of Kofoed's delicate and beautiful cuisine with Ledet's expert lead in the dining room and the cellar results in an experience that is warm and spontaneously relaxed, able to make guests feel naturally at ease that they forget what is going on around them – a worthy winner of the Ferrari Trento Art of Hospitality Award 2018.
The concept of hospitality is in line with the values of Ferrari Trento: offering a glass of bubbles is a welcoming gesture, and lifting a glass for a toast represents the nature of conviviality. Hospitality plays a pivotal role in Italian culture that is proudly heralded by Ferrari Trento as ambassador of the Italian Art of Living throughout world.