Camilla Lunelli is a "Master of Responsibility" for Areté Award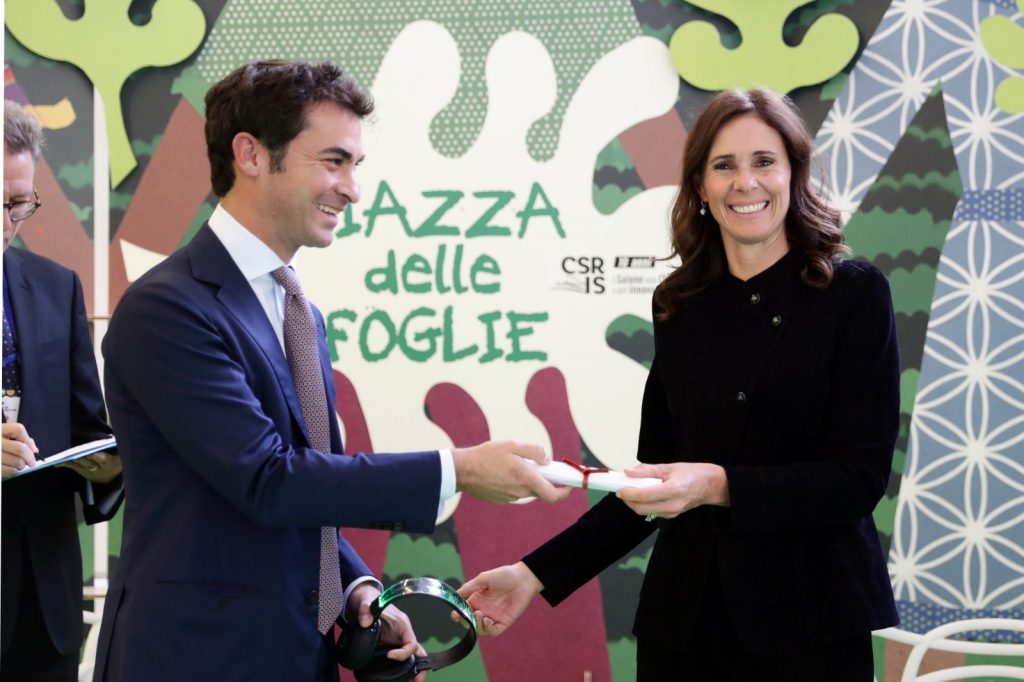 Camilla Lunelli, Communications Director of Gruppo Lunelli, has been named one of the "Masters of Responsibility" at the 19th edition of the Premio Areté for Responsible Communication, which rewards each year persons who have distinguished themselves for the effectiveness of their communication whilst respecting the rules of responsibility.
The awards ceremony took place on 5th October within the event called Salone della CSR e dell'Innovazione sociale ("Salon of CSR and Social Innovation") at Bocconi University in Milan. It offered a voyage into the world of sustainable finance, with a lecture and case studies described by leading figures in the realms of responsible communication and sustainability in various fields.
This nomination as a "Master of Responsibility" is further recognition of the commitment displayed by Ferrari Trento which, in the year of the 120th anniversary of its foundation, has celebrated achieving Carbon Neutrality Scopes 1, 2 and in part 3, annulling completely the impact on the climate of its direct GHG emissions. This result derives from a clear vision, as Camilla Lunelli underlined: "At Ferrari Trento and all the companies in Gruppo Lunelli we believe strongly that any business should not limit itself to creating value for its shareholders, but should seek to produce wellbeing, safety and beauty for its employees, collaborators, stakeholders and the community, demonstrating social responsibility and great attention to protecting the environment."
Carbon Neutrality, which regards the company's provision of energy, stands alongside organic certification of all the vineyards owned by the Group (obtained in 2017) and "Biodiversity Friend" certification, linked to the biodiversity of the vineyards. These are important steps in a virtuous process that begun several decades ago, aimed at safeguarding the local area, its community and the wellbeing of those who work there. This has also resulted in the decision to publish a Sustainability Report, which measures the goals that have been achieved each year and suggests ever more ambitious ones.

Ferrari Trento promotes a culture of drinking responsibly which is part of the Italian Art of Living.
It is a culture linked to the ritual nature of food and the celebration of convivial occasions, in which consumption is moderate and informed.
Enter the ferraritrento.com website only if you share this approach and if you are of the legal age to drink alcohol in your country: a world of excellence awaits you!
Access to the site was denied because you are not of legal age to drink alcohol.