Ferrari becomes Alitalia's official sparkler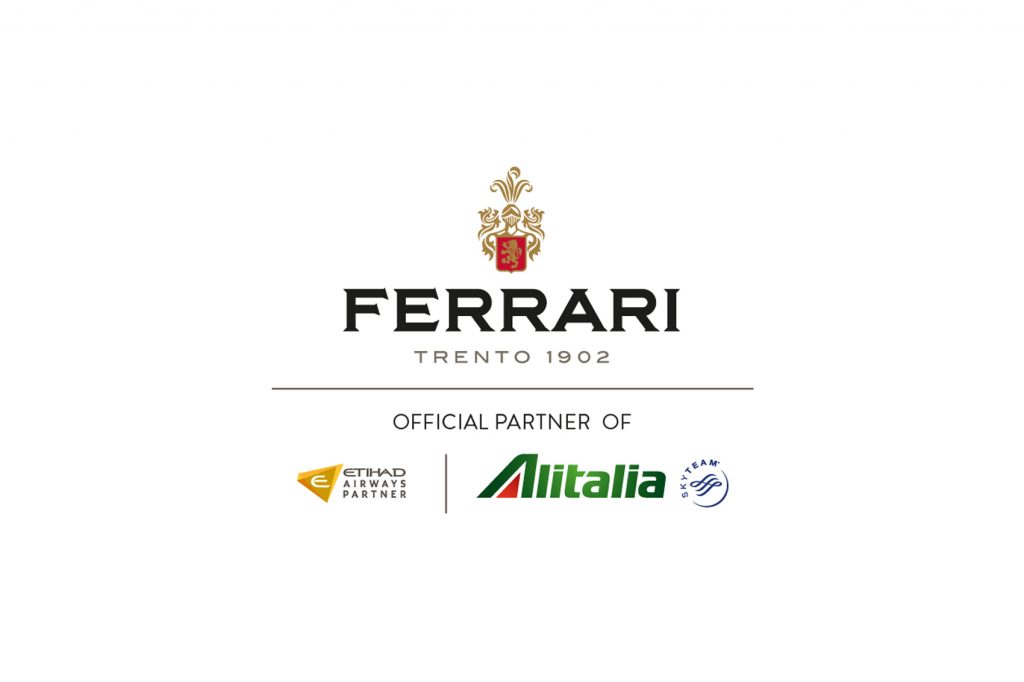 Ferrari has become Alitalia's official sparkling wine, and since 1 May this Trentodoc is served to Business Class passengers on intercontinental routes, as well as to guests in Alitalia lounges at domestic airports and at New York JFK airport. The two global icons of Made in Italy signed this significant agreement to join their forces and improve the travel experience of Alitalia's customers by offering an excellent Italian product that will make the airline's restaurant service even more exclusive. The customers of Alitalia will have the chance to accompany their meals or enjoy an aperitif with a Ferrari Maximum Brut, a harmonious and elegant Trentodoc that combines the typical fruity notes of Chardonnay with delicate fragrances of yeast, the product of a long cellar ageing.
The partnership stems from shared values and a common desire to be international ambassadors of Italian excellence. The choice of Ferrari, the epitome of Italian sparkling wine for over a century, is part of Alitalia's wider project to further improve on-board service with products that best reflect Italy's food and wine tradition.
"It's a great pleasure to launch this partnership between Alitalia and Cantine Ferrari, two companies with a long tradition, and both deeply rooted in our country, the Homeland of Beauty," commented Matteo Lunelli, Chairman of Cantine Ferrari.
"Having Ferrari's prestigious brand on our flights is another important part of our strategy to take Italian excellence to the world," said Marco Martinasso, Alitalia's Vice President Marketing, who stressed that the Italian airline is "committed to offering a high-quality customer experience, both on board and on the ground, in keeping with the excellence of our brand."