Ferrari Bubbles at The Frick Collection's Spring Garden Party, New York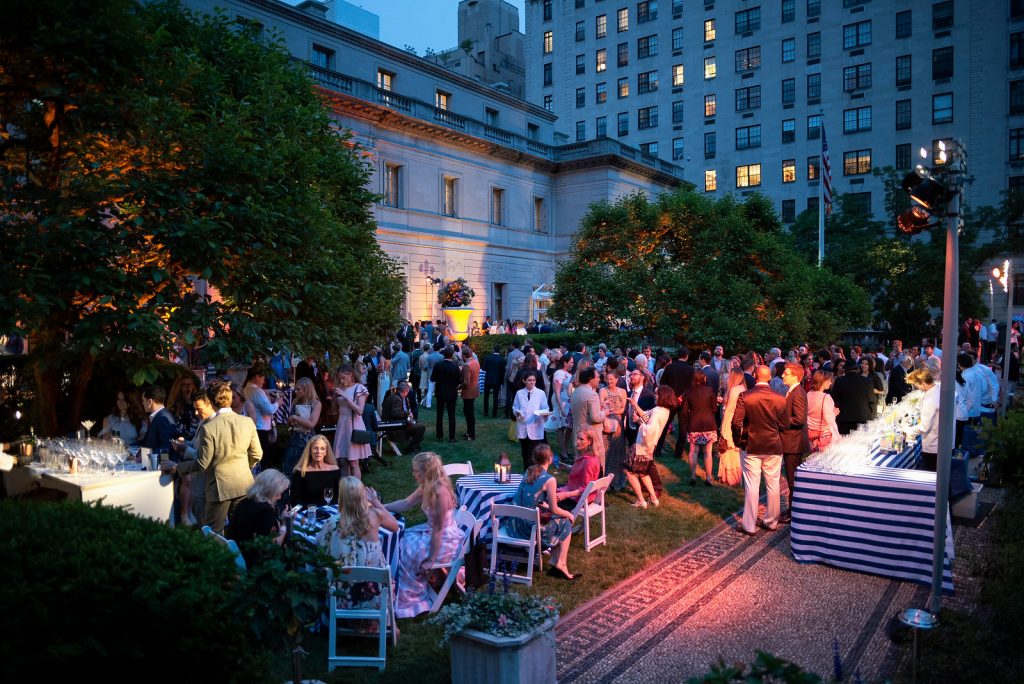 Every spring, the Frick Collection supporters and friends wait for the annual Spring Garden Party, one of the most exclusive and popular events in New York.
This year, more than 750 guests have participated to the Spring Garden Party on May 29th. This time, they celebrated the opening of the exhibition dedicated to Edmund de Waal "Elective Affinities", a site specific project of works of art made of porcelain, steel, alabaster and glass.
The guests interpreted the night dress code – that was "Festive Spring attire" – with a mix of white, strong colours and floral print. They toasted with Ferrari bubbles in the iconic Garden Court.
Ferrari's capability of bringing a touch of Italian Art of Living able to combine the elegance and lust of living together to a deep connection with history and art made it a perfect toast for this prestigious night in Manhattan, to which took part a lot of famous names of the Big Apple.
The Galleries used to be the private dwelling of Henry Clay Frick, a great collector, who collected hundreds of very important masterpieces in his life such as Degas, Fragonard, Goya, Manet, Rembrandt, Turner, Vermeer, Whistler and many others, bronzes of the Renaissance, Sèvres porcelains, Limoges enamels, Italian and French pieces of furniture.

Ferrari Trento promotes a culture of drinking responsibly which is part of the Italian Art of Living.
It is a culture linked to the ritual nature of food and the celebration of convivial occasions, in which consumption is moderate and informed.
Enter the ferraritrento.com website only if you share this approach and if you are of the legal age to drink alcohol in your country: a world of excellence awaits you!
Access to the site was denied because you are not of legal age to drink alcohol.