Ferrari is the official toast of Tribeca Film Festival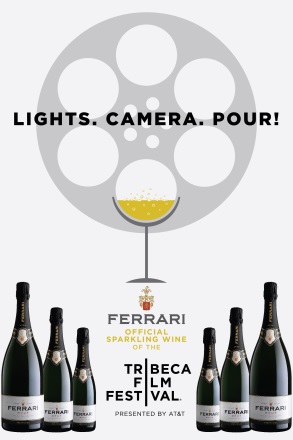 Ferrari is the official toast of the film festival founded by Robert De Niro, which takes place this week in New York. The Tribeca Film Festival, established in 2001 following the attacks on the World Trade Center, to spur the economic and cultural revitalization of the lower Manhattan district through an annual celebration of film, music, and culture, is now at its thirteenth edition and will run until April 27. Ferrari Trentodoc accompanies the toast of the stars in all the official events of the festival, thanks to our importer Palm Bay International.

Ferrari Trento promotes a culture of drinking responsibly which is part of the Italian Art of Living.
It is a culture linked to the ritual nature of food and the celebration of convivial occasions, in which consumption is moderate and informed.
Enter the ferraritrento.com website only if you share this approach and if you are of the legal age to drink alcohol in your country: a world of excellence awaits you!
Access to the site was denied because you are not of legal age to drink alcohol.