Ferrari is the official toast of Tribeca Film Festival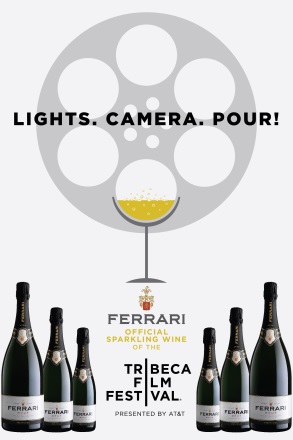 Ferrari is the official toast of the film festival founded by Robert De Niro, which takes place this week in New York. The Tribeca Film Festival, established in 2001 following the attacks on the World Trade Center, to spur the economic and cultural revitalization of the lower Manhattan district through an annual celebration of film, music, and culture, is now at its thirteenth edition and will run until April 27. Ferrari Trentodoc accompanies the toast of the stars in all the official events of the festival, thanks to our importer Palm Bay International.
Subscribe now to our newsletter
Apply for our newsletter and be the first to find out what's new in the world of Ferrari's exclusive sparkling wines.