Ferrari Winery nominated for "Best European Winery of the Year" by Wine Enthusiast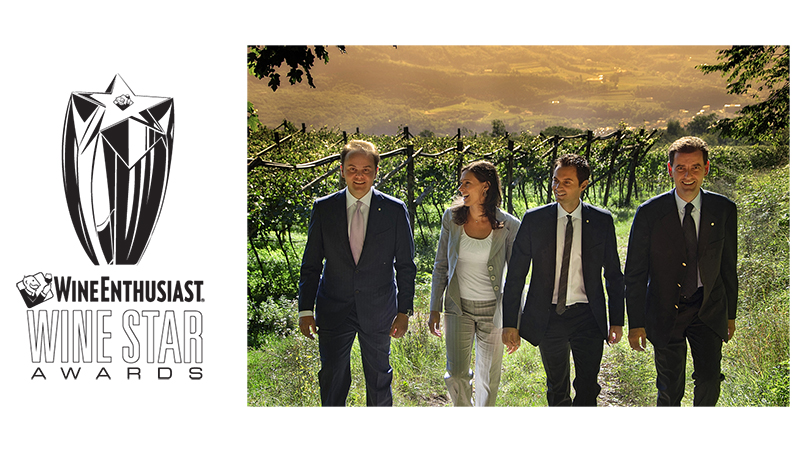 Ferrari Winery is among the five nominees for "Best European Winery of the Year" by Wine Enthusiast, the prestigious American magazine that every year pays tribute with its "Wine Awards" to the figures and companies that have achieved excellent results in the beverage world.
Ferrari will compete, as the only Italian winery in the category, with other big names of European wine as Emilio Moro, Famille Perrin, Schloss Gobelsburg and Famille Hugel. The motivation behind the nomination as published on the Wine Enthusiast website reads: "Guided by the third generation of the Lunelli family, Ferrari embodies the very best of metodo classico sparkling winemaking and what the family describes as "the Italian Art of Living." Founded in 1902, Ferrari dominates the Trento DOC with 40% of the total market share with about 375,000 cases. This is a region on the rise, and Ferrari's exquisite lineup of wines are a principal reason why."
Winners will be announced in a special issue of the magazine "Best of the Year" coming out at the end of the year and will then be celebrated during a gala dinner at the New York Public Library's stunning Celeste Bartos Ballroom.
"This important nomination makes us proud and means, for Ferrari Winery, a great achievement and a confirmation of our continued commitment to excellence and openness to international markets", comments Matteo Lunelli, President of Ferrari Winery.
 

Ferrari Trento promotes a culture of drinking responsibly which is part of the Italian Art of Living.
It is a culture linked to the ritual nature of food and the celebration of convivial occasions, in which consumption is moderate and informed.
Enter the ferraritrento.com website only if you share this approach and if you are of the legal age to drink alcohol in your country: a world of excellence awaits you!
Access to the site was denied because you are not of legal age to drink alcohol.