Ferrari Winery does not go on vacation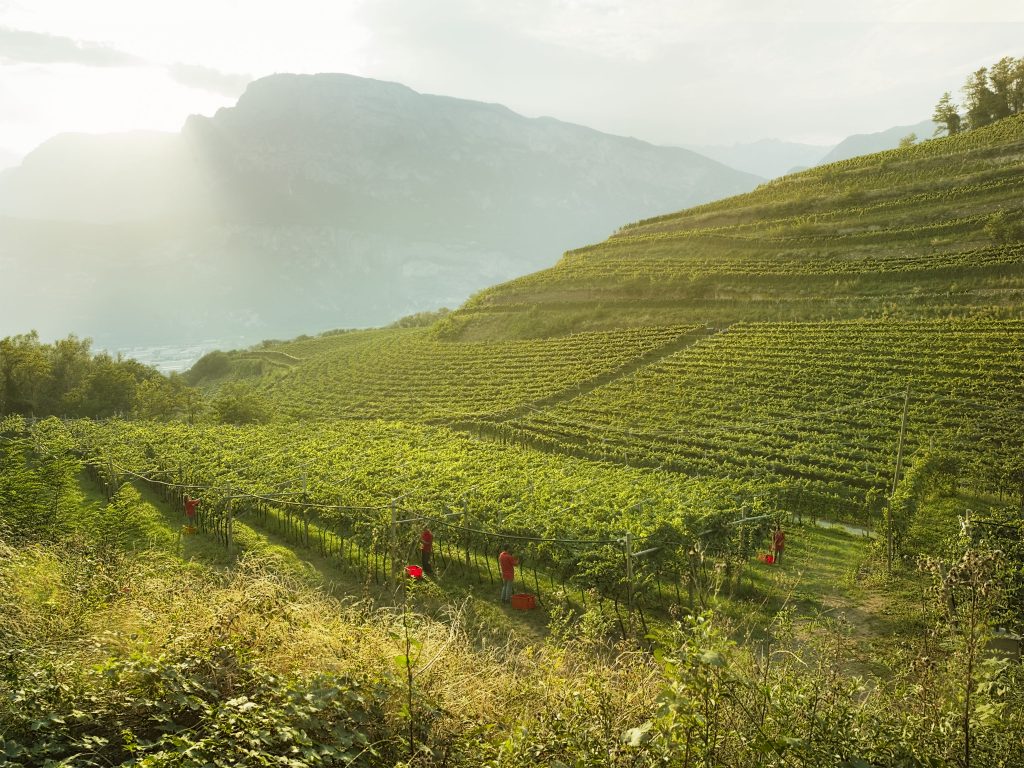 Don't miss out on the many opportunities to come visit us even during the month of August. Ferrari Winery will remain open for the entire month of August and we look forward to your visit from Monday to Saturday, except for the feast of the assumption (15 August).
In addition, every Thursday until September it will be possible to come from the Muse, the Trento Museum of Science, to Ferrari Winery by bicycle (bike rentals are available at the Muse) and enjoy a one hour guided tour that will end with a toast of Ferrari Brut Orgoglio Italia, the official toast of the Italian Pavilion at Expo Milano 2015.
On 28 August at 6 pm Ferrari Winery welcomes you to join us for the beginning of the Ferrari Trentodoc grape harvest. The tour will start at the beginning of the "Vineyard of the Future" Alto Margon, where the local climate conditions, vine training systems and the methods of cultivation will be explained. The project, "Ferrari Vineyards", which outlines Ferrari's plans for sustainable mountain agriculture with the goal of making organic all of Ferrari's vineyards as well as those of their associates, will also be presented. The program then moves to the beautiful Villa Margon, the 500 year old welcome center of the Lunelli Group and finally onto the Ferrari Winery. There, after sampling the must from the freshly-pressed grapes, the visit will end with a toast of Ferrari Trentodoc. Also available, will be a sampling of dishes presented by Alfio Ghezzi, chef of Locanda Margon, Ferrari's Michelin-starred restaurant which will be open to anyone who would like to conclude their evening in the most elegant manner possible.
Tours by reservation only. For more information please contact visit@ferraritrento.it – 0461 972416

Ferrari Trento promotes a culture of drinking responsibly which is part of the Italian Art of Living.
It is a culture linked to the ritual nature of food and the celebration of convivial occasions, in which consumption is moderate and informed.
Enter the ferraritrento.com website only if you share this approach and if you are of the legal age to drink alcohol in your country: a world of excellence awaits you!
Access to the site was denied because you are not of legal age to drink alcohol.