Ferrari Winery's wines in Luca Gardini's Best 50 Wines in the World List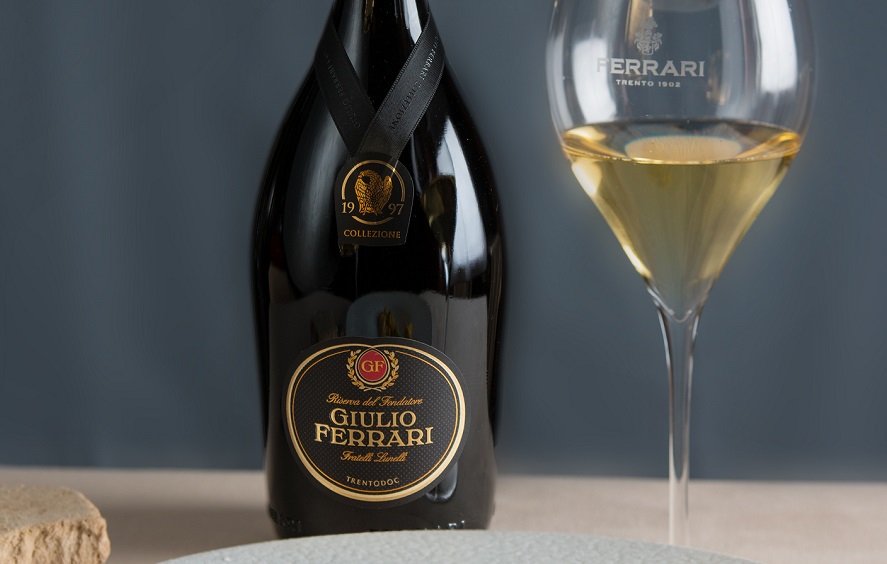 Ferrari Winery is the only Italian sparkling wine producer in the 2017 ranking listing the best 50 wines in the World by Luca Gardini.
Former sommelier of Enoteca Pinchiorri and chef Carlo Cracco, Gardini has been named best sommelier in Italy, Europe, and in the World and he is considered one of the best ambassadors and frontmen of the wine industry. His ranking is an eagerly awaited highlight of the year for the whole industry and it usually precedes important gatherings of the sector such as Prowein or Vinitaly.
Ferrari Winery's achievement owes to the success of Giulio Ferrari Collezione 1997, which ranks 37th in the list, confirming once again Ferrari's place among the best sparkling wine producers in the World.
And there is more: not only does Giulio Ferrari keep up the impressive winning streak that has turned it into the most awarded Italian bubble in history, but Ferrari Brut Trentodoc – the wine with the longest tradition produced by Ferrari – has also seized prestigious international prizes, such as the two awards conquered at The Champagne & Sparkling Wine World Championships as "World Champion Classic Blanc de Blancs" and "Best Italian Sparkling Wine".
These results show that Ferrari Winery is a champion in the whole range of products offered, from non-vintage wines to great reserves, crafting every single bottle with a strong focus on excellence and emphasizing the boundless potential of Trentino and mountain wines in the wine making industry.