Giorgio Locatelli toasts the presentation of his new book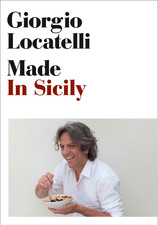 The Ferrari bubbles are certainly not "Made in Sicily", nevertheless they were chosen by Giorgio Locatelli to toast the presentation of his latest book "Made in Sicily" on Tuesday 4th October, in the Locanda of the same name, which has for years been the point of reference in London for lovers of Italian cuisine. Ferrari bubbles are at home in Locanda Locatelli, as shown by the wine list which dedicates one whole page to the Trentino labels, which are increasingly more often the protagonists of the most important events.
 

Ferrari Trento promotes a culture of drinking responsibly which is part of the Italian Art of Living.
It is a culture linked to the ritual nature of food and the celebration of convivial occasions, in which consumption is moderate and informed.
Enter the ferraritrento.com website only if you share this approach and if you are of the legal age to drink alcohol in your country: a world of excellence awaits you!
Access to the site was denied because you are not of legal age to drink alcohol.