Giorgio Locatelli toasts the presentation of his new book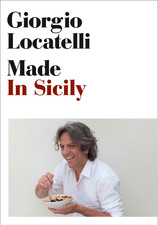 The Ferrari bubbles are certainly not "Made in Sicily", nevertheless they were chosen by Giorgio Locatelli to toast the presentation of his latest book "Made in Sicily" on Tuesday 4th October, in the Locanda of the same name, which has for years been the point of reference in London for lovers of Italian cuisine. Ferrari bubbles are at home in Locanda Locatelli, as shown by the wine list which dedicates one whole page to the Trentino labels, which are increasingly more often the protagonists of the most important events.
 
Subscribe now to our newsletter
Apply for our newsletter and be the first to find out what's new in the world of Ferrari's exclusive sparkling wines.