The NBPA pays a visit to SDA Bocconi in Milan: it is time for the stars of NBA to get a taste of a special Ferrari Time – Aperitivo Italiano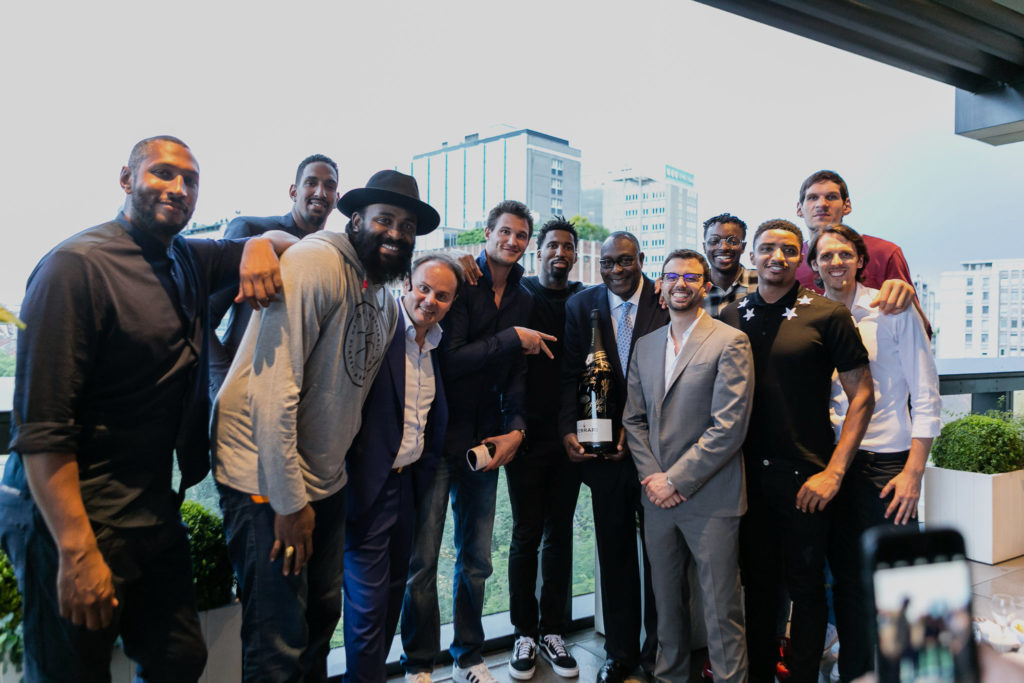 On the evening of June 26 at exactly 19:02, the Terrace of Excelsior Hotel Gallia in Milan hosted a very special edition of Ferrari Time: a delegation of players of the US National Basketball Player Association (NBPA), who came to Milan to take part in a series of lessons organised by the renowned Bocconi University, were welcomed with a flute filled of Ferrari bubbles.
NBA players such as Danilo Gallinari, Boris Diaw, Jordan Clarkson, Wilson Chandler, Boban Marjanovic, Nikola Vucevic, Alexis Ajinca, Jerami Grant and Gary Harris celebrated with Ferrari Trentodoc the opening of the first initiative of the International Business Academy, a three-day programme centred around the "branding in the global economy", which was organised on June 26-28 by the NBPA in partnership with SDA Bocconi.
SDA Bocconi picked Ferrari Trento as one of the "Made in Italy" market-leader companies to be featured on the programme. The special aperitif became an opportunity for the players to get to know an international brand such as Ferrari Trento, to taste its wines and discover its history, masterfully presented by Matteo Lunelli, President and CEO of Ferrari Trento.
This pleasant evening featured the best bubbles produced by Ferrari Trento, which were accompanied by the dishes prepared by the restaurant Da Vittorio, and officially launched the series of meetings with major Italian companies organised over the two days of the programme for the players.
It also offered a first taste of the Italian Art of Living, that special chemistry that makes the best Italian brands so unique, which is heralded by Ferrari Trento on the global stage.

Ferrari Trento promotes a culture of drinking responsibly which is part of the Italian Art of Living.
It is a culture linked to the ritual nature of food and the celebration of convivial occasions, in which consumption is moderate and informed.
Enter the ferraritrento.com website only if you share this approach and if you are of the legal age to drink alcohol in your country: a world of excellence awaits you!
Access to the site was denied because you are not of legal age to drink alcohol.