A celebration with Ferrari the first 3 Michelin star Italian restaurant outside Italy: 8 ½ Bombana in Hong Kong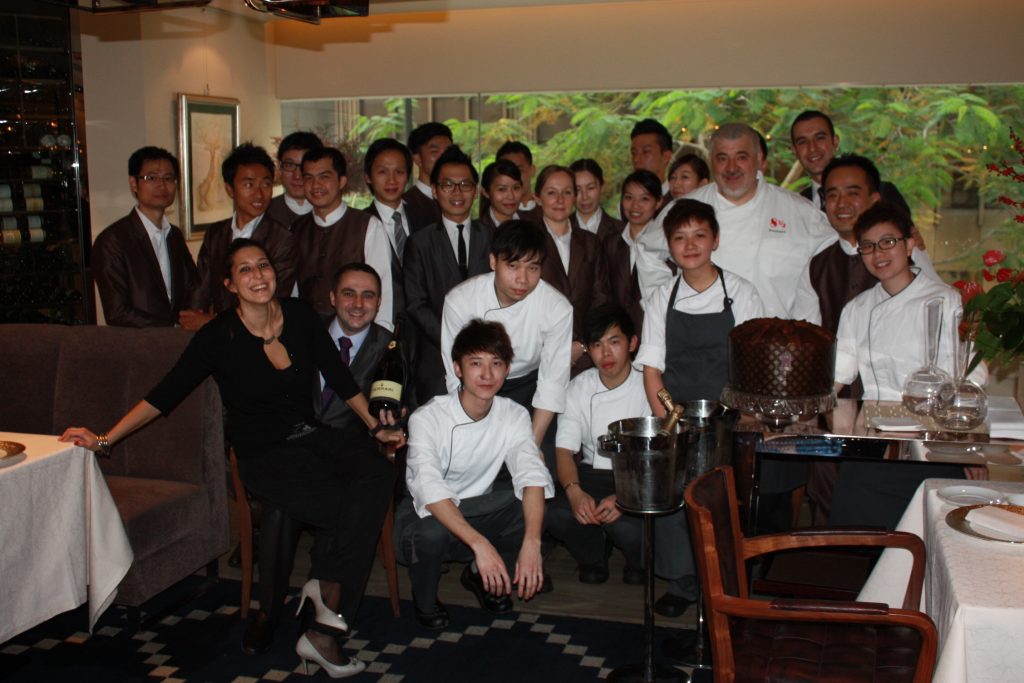 The first Italian restaurant outside of Italy awarded 3 stars from the Michelin guide is in Hong Kong. The exclusive restaurant, 8 ½ Bombana, opened only in 2010 but was soon appreciated because it is an expression of Umberto Bombana's talent. Born in Bergamo, he came to Hong Kong in 1993 after many important experiences in Italy and America. Umberto Bombana and his staff celebrated the coveted award on December 15 with a toast of Ferrari, as seen in the picture.
This is a significant moment for Ferrari in Hong Kong, which follows by only a few weeks the Ferrari toast at the beginning of the big Gala dinner of Vinitaly Hong Kong, hosted at the huge Hong Kong Wine & Spirits Fair. The Gala dinner, to which four hundred people were invited including many journalists coming from all over the world and leading figures of Hong Kong, was the most awaited happening of the entire three-day event.
  

Ferrari Trento promotes a culture of drinking responsibly which is part of the Italian Art of Living.
It is a culture linked to the ritual nature of food and the celebration of convivial occasions, in which consumption is moderate and informed.
Enter the ferraritrento.com website only if you share this approach and if you are of the legal age to drink alcohol in your country: a world of excellence awaits you!
Access to the site was denied because you are not of legal age to drink alcohol.