Ferrari Brut: the best Italian classic method and wine of the year for the German magazine Weinwirtschaft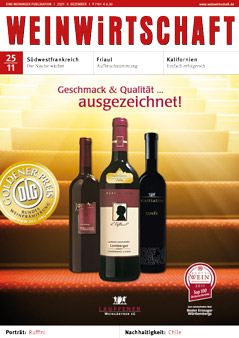 Ferrari Brut Trentodoc was named "the best Italian classic method" by the annual traditional survey that is done by Weinwirtschaft, one of the most read and authoritative German wine magazines. The survey was comprised of a questionnaire in which importers, agents, distributors and wine companies were called and asked to give their opinions. The responses involved more than 700 labels and from these the jury at Weinwirtschaft chose 100, "Die 100 Top Weine de Jahres," the 100 top wines of the year.  Ferrari Brut was one of these and placed in first position within the "Traditionelle Flaschengaerung-Italien" or Italian classic method category. The jury for the magazine used these parameters for making their decision: quality derived from tasting, price versus quality, the market value, brand image and marketing plan. A leadership, therefore, that is expressive of excellence both for the sparkling wine, Ferrari Brut, and for the Ferrari winery, which the Germans have considered for long time a symbol of the Italian art of living.  

Ferrari Trento promotes a culture of drinking responsibly which is part of the Italian Art of Living.
It is a culture linked to the ritual nature of food and the celebration of convivial occasions, in which consumption is moderate and informed.
Enter the ferraritrento.com website only if you share this approach and if you are of the legal age to drink alcohol in your country: a world of excellence awaits you!
Access to the site was denied because you are not of legal age to drink alcohol.