Tuna in extra virgin olive oil with Vesuvian cherry tomatoes


The light tannins from the wine's vinification as a rosé contrast magnificently with the oiliness of the tuna.
Origin and pairings
To create the perfect aperitif you need to choose the highest quality raw materials and combine them expertly to create the ideal blend of flavors. One of the combinations that has always showcased Mediterranean cuisine at its best is tuna in extra virgin olive oil with Vesuvian cherry tomatoes. A great many chefs, in Italy and beyond, always use these two ingredients together to create pasta dishes that smell like the sea and appetizers that captivate from first bite.
Tuna in extra virgin olive oil boasts a flavor that is both intense and soft, while the taste of the oil supports the structure of the fish. Vesuvian cherry tomatoes are perfect for adding a touch of sweetness and acidity. These products, among the oldest in the agricultural tradition of Campania, benefit from the sun and volcanic soil that gives them their bright red color. These cherry tomatoes are typical ingredients in many Campanian dishes and are popular for their firm and compact pulp and characteristic sweet flavor with an acid aftertaste, due to the particular concentration of sugars and mineral salts.
To enhance this pairing, which can be served in many different ways, both in a more rustic style on a wooden board or as more elaborate finger food, it is important to match it with a refined wine able to cut through the fattiness of the tuna. The Ferrari Rosé is remarkable for the delicate harmony between the elegance of the Chardonnay and the structure of the Pinot Noir, with a refined bouquet of berry fruits. This fresh and fruity Trentino wine has a backdrop of sweet almonds, supported by an appealing note of acidity, making it the perfect sparkling wine for showcasing an extraordinary starter and creating an unforgettable aperitif.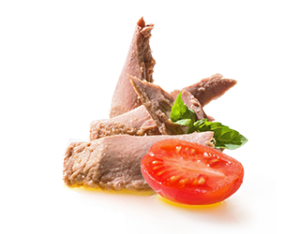 Ferrari Trento promotes a culture of drinking responsibly which is part of the Italian Art of Living.
It is a culture linked to the ritual nature of food and the celebration of convivial occasions, in which consumption is moderate and informed.
Enter the ferraritrento.com website only if you share this approach and if you are of the legal age to drink alcohol in your country: a world of excellence awaits you!
Access to the site was denied because you are not of legal age to drink alcohol.