Beniamino Garofalo: the new Managing Director of Ferrari Winery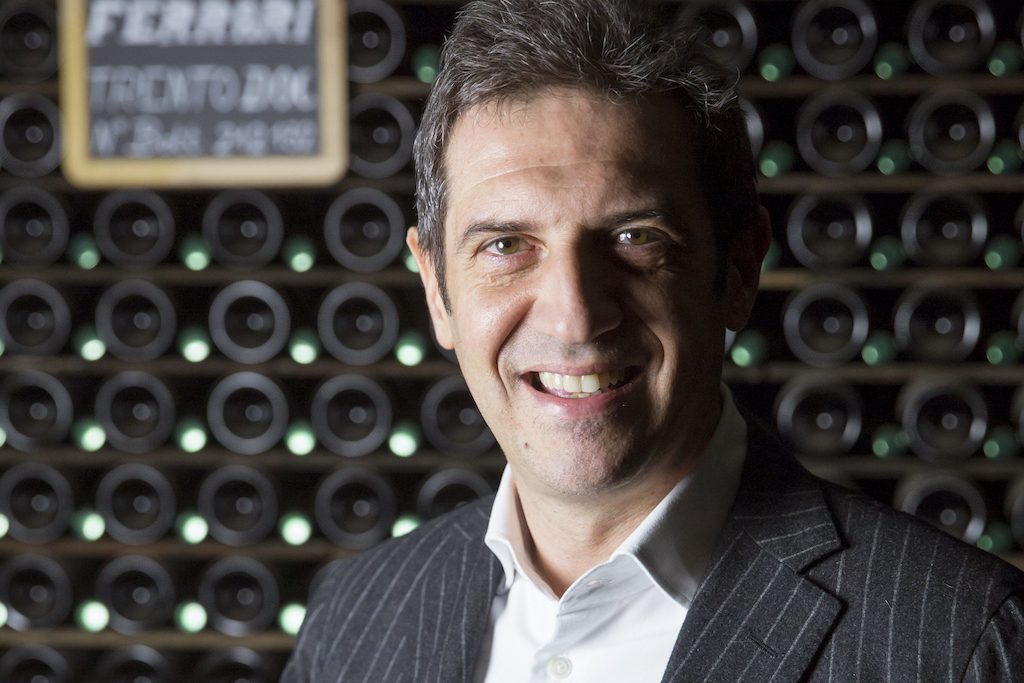 Ferrari Winery has nominated a new Managing Director, Beniamino Garofalo.
This decision was made in the light of our growing trend to develop a managerial style, attracting new talent in a continued search to increase efficiency and organization while maintaining a strong commitment to the culture and values of a family business, which has distinguished the company for over a century.
45 years old and originally from Milan, Garofalo is married with a daughter. He has an extensive background in large-scale multinationals like Danone, Heinz and Pepsico covering areas from marketing, sales and trade marketing. In 2007 he joined the LVMH group as General Manager of the beauty sector, developing an expertise in the luxury market and retail as the VP of sales and network development of Sephora.
Beniamino Garofalo reports directly to Matteo Lunelli, President and CEO of Ferrari, and coordinates the entire Ferrari team with the goal of strengthening our leading role within Italy and expanding on an international level, promoting Ferrari as a global ambassador of the Italian Art of Living.
Already at work since the last few months of 2015, Garofalo has experience in the other Lunelli Group activities specifically, Tenute Lunelli, which produces still wines in Trentino, Tuscany and Umbria, Surgiva mineral water and the Segnana distillery.
"The professionalism and enthusiasm that he has already demonstrated in these first few intense months of working together along with his clarity of vision allows me to confirm that Beniamino will represent an important reference point for our Group and will help us to attain our ambitious goals that we have made." says Matteo Lunelli.
The strengthening of the team working alongside the third generation of the family will continue with the transfer of Massimmiliano Capogrosso from Sales Director to Commercial Director of the Group. Filling in his place will be Marcello Ancarani, until now Area Manager of the North West.
After a positive experience with Ferrari at Expo Milano 2015, Alessandro Della Penna, has also joined the group responsible for the development of the retail project of Ferrari Spazio Bollicine.

Ferrari Trento promotes a culture of drinking responsibly which is part of the Italian Art of Living.
It is a culture linked to the ritual nature of food and the celebration of convivial occasions, in which consumption is moderate and informed.
Enter the ferraritrento.com website only if you share this approach and if you are of the legal age to drink alcohol in your country: a world of excellence awaits you!
Access to the site was denied because you are not of legal age to drink alcohol.