Damon Hill says ?This is the first time I sign for Ferrari?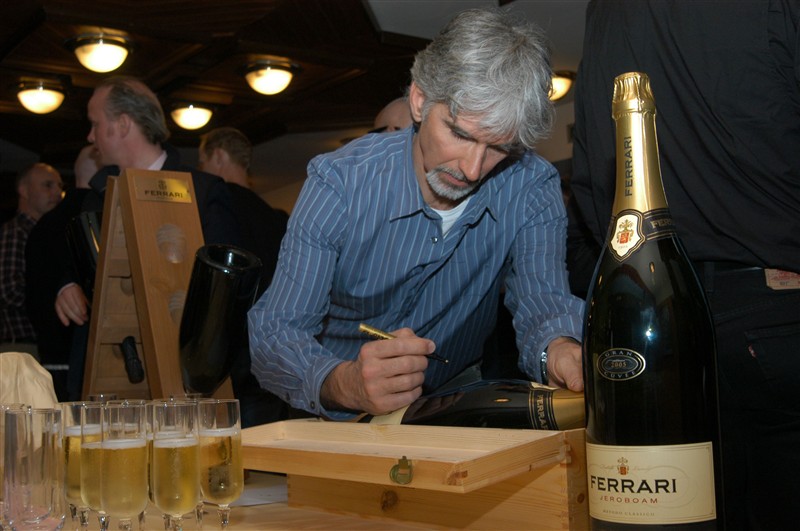 Among the five hundred City VIPs on holiday in Courmayeur for the City Ski Championships organized by Momentum, there was also Damon Hill, son of the legendary Graham, motor racing ace in the 1970s, and in turn Formula 1 world champion. Damon Hill was there to collect funds for his foundation, Halow, which is dedicated to young people with learning disabilities. And he signed his autograph on a Ferrari jeroboam which was then sold at action for € 400. Punning on the fact that the two companies have the same name, the Ferrari winery and the Ferrari motor company, Hill commented ironically, "This is the first time that I sign for Ferrari".

Ferrari Trento promotes a culture of drinking responsibly which is part of the Italian Art of Living.
It is a culture linked to the ritual nature of food and the celebration of convivial occasions, in which consumption is moderate and informed.
Enter the ferraritrento.com website only if you share this approach and if you are of the legal age to drink alcohol in your country: a world of excellence awaits you!
Access to the site was denied because you are not of legal age to drink alcohol.