Ferrari is the first toast in the Quirinale for the President, Sergio Mattarella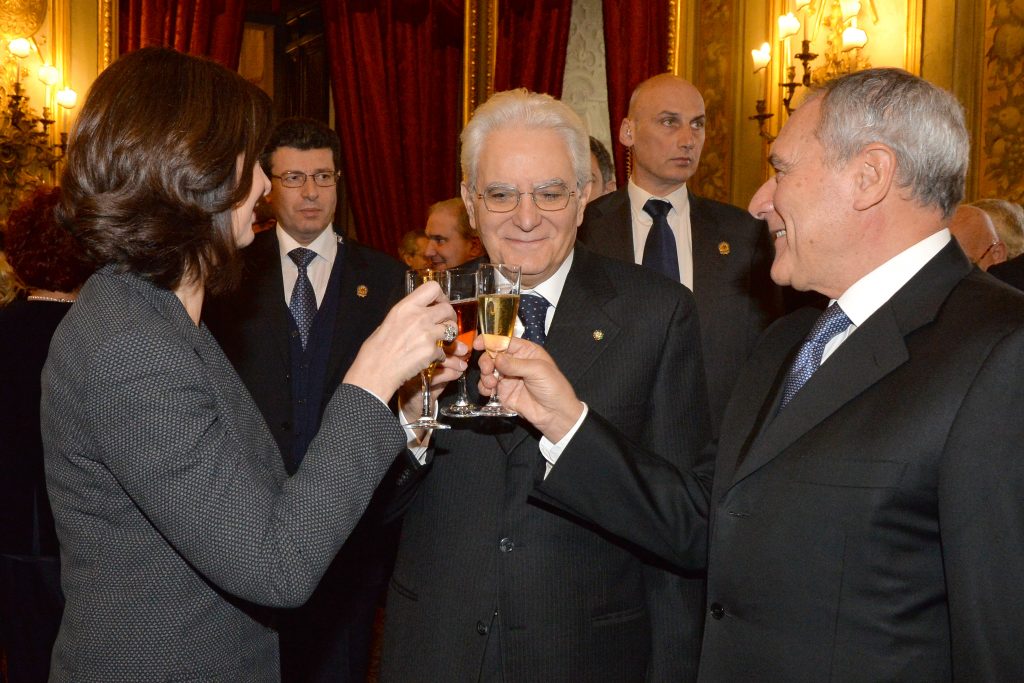 The President of the Italian Republic, Sergio Mattarella, celebrates the beginning of his term with a Ferrari toast.
The Trentodoc sparkling wines were served to the highest members of State and the political leaders who gathered together at the Quirinale where the presidential transfer of power took place signaling the start of the seven-year term for Sergio Mattarella.
Chosen especially for this occasion were the Ferrari labels Perlé Nero 2007 and Perlé Rosé 2008. An auspicious beginning sealed with a Ferrari toast following the tradition started in the Seventies under the Pertini presidency. To this day the Trentino sparkling wines have accompanied the most important institutional occasions in Italy demonstrating the excellence seen worldwide of the best of Made in Italy.