Ferrari Winery and Le Soste award the best craftsmanship in Italy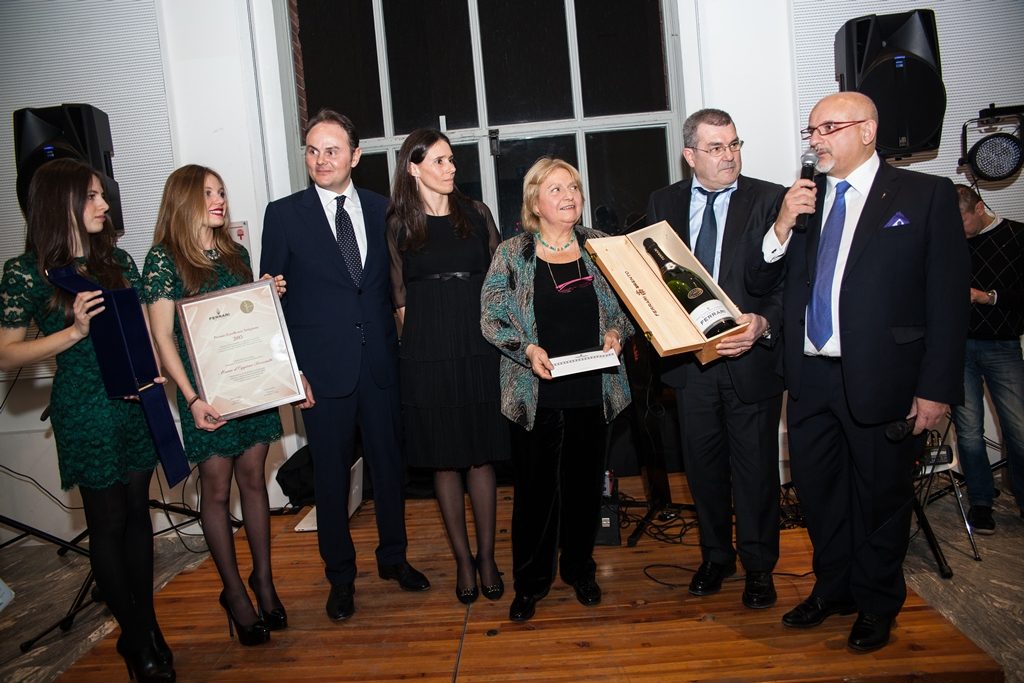 Born from the alliance between Ferrari Winery and Le Soste comes the "Le Soste Artisan Excellence Award". Only artisans creating the finest crafts and who seek to achieve quality over quantity and perfection in their work are in the running for this prestigious recognition.
The first year's winner is the Marco d'Oggiono Prosciutti Company, a small family-run business from Lecco who "expresses the very essence of craftsmanship, passion and the highest quality raw materials."
The award was given to the Spreafico family by Matteo and Camilla Lunelli and Claudio Sadler, the president of Le Soste, during the association's annual gala dinner on 9 February at the Triennale in Milan. 
The partnership with Le Soste confirms the role of Ferrari Winery as a grand promoter of excellence and ambassador in the advancement of Italian gastronomic culture. The association, founded in 1982 at the premises in Milan of Gualtiero Marchesi, now covers 81 elite restaurants.

Ferrari Trento promotes a culture of drinking responsibly which is part of the Italian Art of Living.
It is a culture linked to the ritual nature of food and the celebration of convivial occasions, in which consumption is moderate and informed.
Enter the ferraritrento.com website only if you share this approach and if you are of the legal age to drink alcohol in your country: a world of excellence awaits you!
Access to the site was denied because you are not of legal age to drink alcohol.