Ferrari Perlé crowned World Champion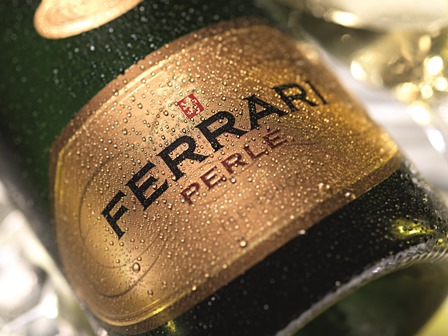 The 2007 vintage Trentodoc has won the title "World Champion Sparkling Wine Outside of Champagne" and "World Champion Italian Sparkling Wine".
Ferrari has been awarded the best sparkling wine in the world, outside of Champagne. The Trentodoc Ferrari Perlé 2007 was crowned "World Champion Sparkling Wine Outside of Champagne" in the first edition of the "Champagne & Sparkling Wine World Championships", an international competition dedicated exclusively to sparkling wines. Launched by Tom Stevenson, a world authority in the sparkling wine field, the competition saw the participation of 650 labels from 16 countries. In addition to this award which acknowledges Ferrari Perlé among the best sparkling wines in the world, the 2007 vintage was also awarded the best Italian sparkling overall and the leading Trentodoc. 
With its first vintage in 1971, Ferrari Perlé is, with its elegance and harmony, the perfect style icon of Ferrari. It is produced with 100% Chardonnay grapes grown in accordance with the principles of sustainability, within vineyards located on the slopes of the mountains of Trentino. 
"This result – says Matteo Lunelli, Chairman of Ferrari Winery – fills us with pride and testifies once more that Trentino, thanks to its mountain viticulture, is a territory with a unique and extraordinary ability to create sparkling wines of excellence."