Ferrari Selezione Juventus 120: a special Trentodoc wine for the 120th anniversary of Juventus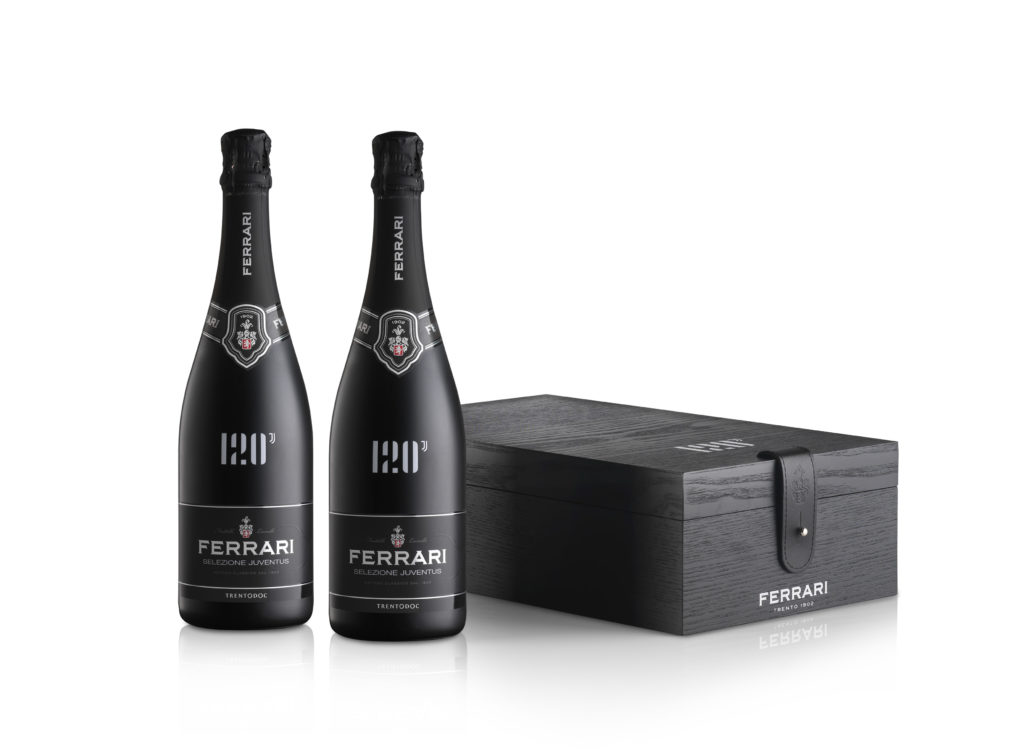 Ferrari Trento and Juventus share at least two things: more than 100 years of history (115 for the former, 120 for the latter) and an endless search of excellence built around a pure Italian heart. Since 2015, Ferrari Trento has joined Juventus in celebrating its amazing sports victories, such as the last two Italian championship titles and the 2017 National Cup win. Nevertheless, Juventus' 120th anniversary called for an even bigger celebration and Ferrari Trento has decided to honour this landmark with a special wine devoted to the football team dressed in black and white: "Ferrari Selezione Juventus 120".
This Ferrari Trentodoc is produced from grapes harvested in 2009, contributing with charm and elegance to this unique vintage. Made from a selection of Chardonnay grapes, Selezione Juventus 120 comes from grapes harvested in the Lunelli Family's vineyards located at the bottom of the mountains of Trentino.
The result is a mix of bubbles featuring an exciting richness of taste enhanced by the smooth harmony provided by wood barrels. Besides, the wine went through a 7-year bottle aging process that left it with complex scents and a wide structure that makes it particularly suitable to accompany different food and dishes. By striking the perfect balance between tradition and innovation, Ferrari Selezione Juventus 120 fully embodies the features of a team that has always been able to renew itself without ever giving up on its values. This exclusive vintage is available in a limited number of 1897 prestigious gift box, recalling the founding year of this amazingly successful football team.
For further information on how to purchase one of these bottles, please send an email to enoteca@ferraritrento.it

Ferrari Trento promotes a culture of drinking responsibly which is part of the Italian Art of Living.
It is a culture linked to the ritual nature of food and the celebration of convivial occasions, in which consumption is moderate and informed.
Enter the ferraritrento.com website only if you share this approach and if you are of the legal age to drink alcohol in your country: a world of excellence awaits you!
Access to the site was denied because you are not of legal age to drink alcohol.