Ferrari Trento's commitment to sustainability rewarded by Guida del Gambero Rosso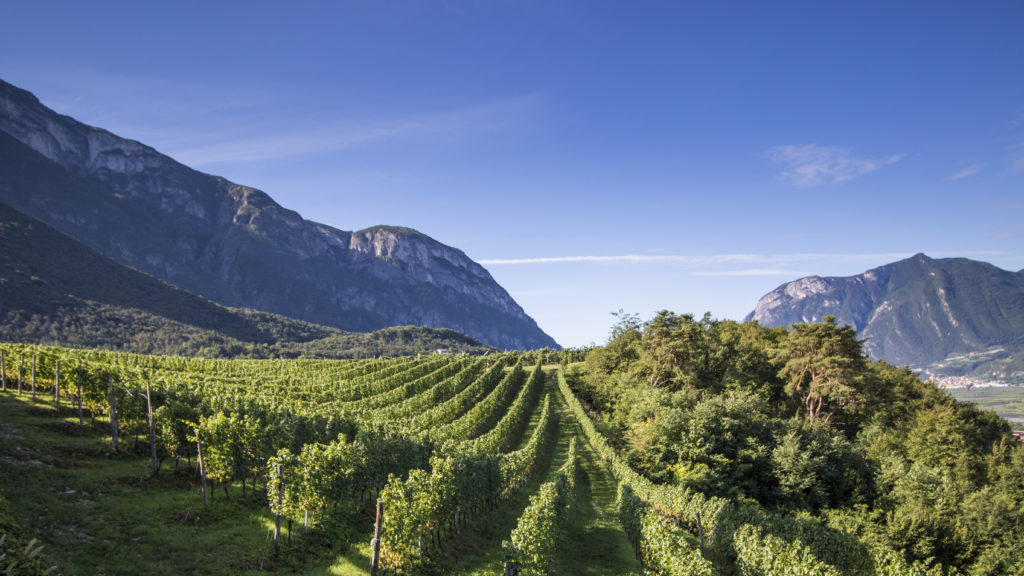 Ferrari Trento finally achieved the organic certification for all its vineyards this year. Wine and food guides already recognise the family's commitment to sustainability.
Tre Bicchieri, a preview of the prestigious guide "Guida Vini d'Italia 2018" edited by Gambero Rosso, chose Ferrari Trento for its Vitivinicoltura Sostenibile prize, rewarding its sustainable winemaking and recognising the huge involvement taken by the Lunelli family on the issue.
The award belongs to a list comprising the ten special prizes that best embody the spirit of the guide. It also contributed to the special mention that Ferrari Trento obtained in the Tre Bicchieri Verdi list, which shines a light on the best products offered by certified organic and biodynamic companies, a group of enterprises that reached the record number of 99 this year.
Furthermore, Giulio Ferrari Riserva del Fondatore 2006 received the prestigious Tre Bicchieri mark for yet another year.
Another important success for Ferrari Trento is the "Premio Speciale Ecofriendly" awarded by Guida Vinibuoni d'Italia of Touring Club Italiano, that will be handed over during the opening of Merano WineFestival.
These prizes confirm a positive trend. The wider public has started to pay more and more attention to the topics related to sustainability, now covered also by specialist guides. This highlights the commitment to environmental protection taken by several companies such as Ferrari Trento, which aim for innovation with respect for the land.

Ferrari Trento promotes a culture of drinking responsibly which is part of the Italian Art of Living.
It is a culture linked to the ritual nature of food and the celebration of convivial occasions, in which consumption is moderate and informed.
Enter the ferraritrento.com website only if you share this approach and if you are of the legal age to drink alcohol in your country: a world of excellence awaits you!
Access to the site was denied because you are not of legal age to drink alcohol.