Ferrari sparkling wine joins in the festive evening celebrating the newly renovated Ferragamo boutique in Vienna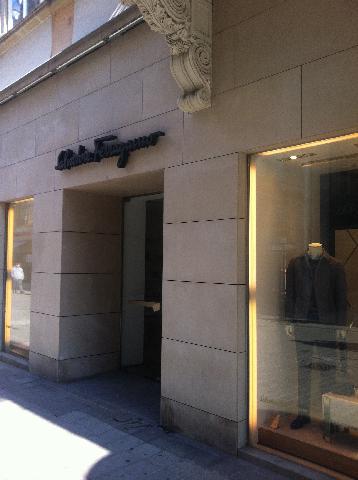 An exclusive area, an exclusive boutique and an exclusive evening; it is only natural that the toast was made with an exclusive wine, Ferrari.  Wednesday night at Kohlmarkt, the most refined business district in Vienna, where one finds shops boasting only the most distinguished brands a cocktail party was offered to celebrate the completely renovated Ferragamo boutique.  The event was attended by guests from the top of their respective fields; socialites, entrepreneurs, financiers, politicians, diplomats and other famous people all of whom were served Ferrari from the magnum bottles.  If the cocktail party was packed with celebrities, the dinner after will be even more exclusive, offered at the palazzo Metternich which is home to the Italian ambassador to Vienna.  Ferrari will also be served at the dinner.  

Ferrari Trento promotes a culture of drinking responsibly which is part of the Italian Art of Living.
It is a culture linked to the ritual nature of food and the celebration of convivial occasions, in which consumption is moderate and informed.
Enter the ferraritrento.com website only if you share this approach and if you are of the legal age to drink alcohol in your country: a world of excellence awaits you!
Access to the site was denied because you are not of legal age to drink alcohol.