Geneva toasts with Ferrari Perlé to the partnership between Zegna and Maserati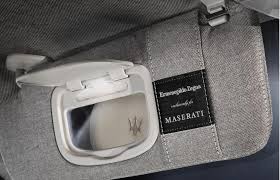 When two big names from the fashion and automobile industry, standard bearers of the best made in Italy, join together in partnership the celebration has to include only the finest sparkling wine which is Ferrari.  Specifically, Ferrari Perlé 2006, which on the evening of Tuesday, 4 March in Geneva, will toast the international public announcement of the collaboration between Zegna and Maserati.  The Maserati Ermenegildo Zegna Limited Edition sedan will be the first joint creation to debut at the Geneva Salon which will begin two days later on Thursday, 6 March.

Ferrari Trento promotes a culture of drinking responsibly which is part of the Italian Art of Living.
It is a culture linked to the ritual nature of food and the celebration of convivial occasions, in which consumption is moderate and informed.
Enter the ferraritrento.com website only if you share this approach and if you are of the legal age to drink alcohol in your country: a world of excellence awaits you!
Access to the site was denied because you are not of legal age to drink alcohol.