Geneva toasts with Ferrari Perlé to the partnership between Zegna and Maserati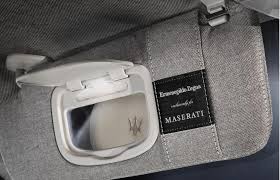 When two big names from the fashion and automobile industry, standard bearers of the best made in Italy, join together in partnership the celebration has to include only the finest sparkling wine which is Ferrari.  Specifically, Ferrari Perlé 2006, which on the evening of Tuesday, 4 March in Geneva, will toast the international public announcement of the collaboration between Zegna and Maserati.  The Maserati Ermenegildo Zegna Limited Edition sedan will be the first joint creation to debut at the Geneva Salon which will begin two days later on Thursday, 6 March.
Subscribe now to our newsletter
Apply for our newsletter and be the first to find out what's new in the world of Ferrari's exclusive sparkling wines.