Ferrari Spazio Bollicine at Madonna di Campiglio celebrates 10 years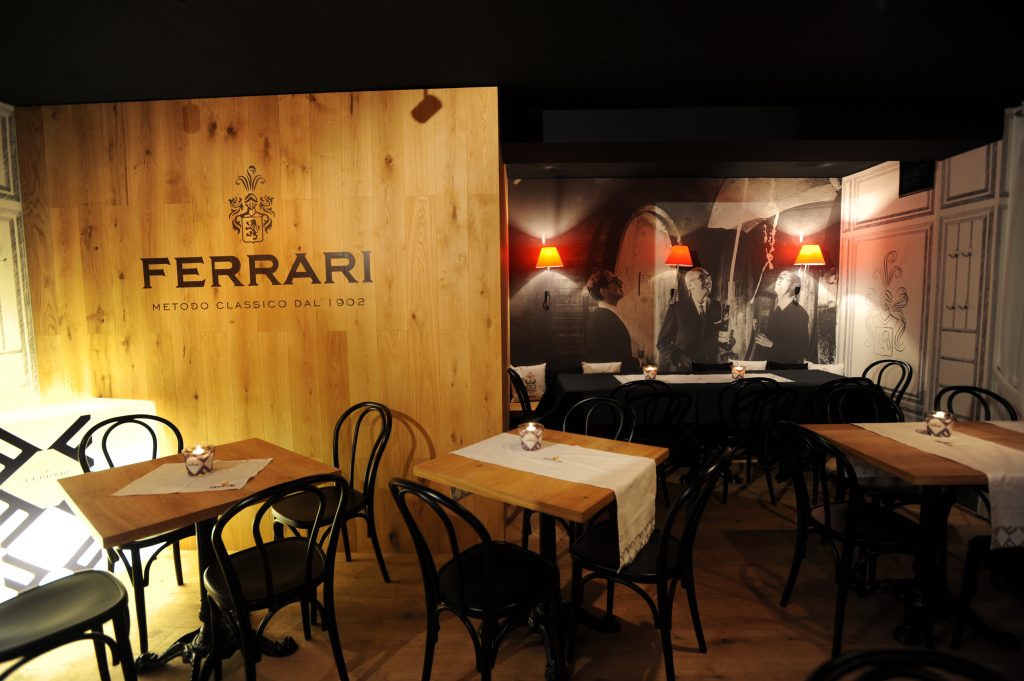 The Balthazar is a monumental bottle, considering that it contains a whopping 12 liters, and it is with these 12 liters of Ferrari that was celebrated, during the famous 3 Tre slalom of the Ski World Cup competition on Monday, 22 December, a unique birthday: the ten year anniversary of Nabucco also known as Ferrari Spazio Bollicine at Madonna di Campiglio, the first of its kind opened by the Trentino winery.
Nabucco is known by thousands upon thousands of tourists from all over the world who stop by each year. It is a special location combing many unique properties: an intimate setting in an classy environment where one can experience sparkling wine in new ways; a living room which opens onto the extraordinary scenery of Madonna di Campiglio; a place to see and to be seen.
For over ten years the guests at Madonna di Campiglio have found Nabucco irresistible as the long list of visiting celebrities confirms.

Ferrari Trento promotes a culture of drinking responsibly which is part of the Italian Art of Living.
It is a culture linked to the ritual nature of food and the celebration of convivial occasions, in which consumption is moderate and informed.
Enter the ferraritrento.com website only if you share this approach and if you are of the legal age to drink alcohol in your country: a world of excellence awaits you!
Access to the site was denied because you are not of legal age to drink alcohol.