The Ski World Cup will toast with Ferrari for 3 Tre competition at Madonna di Campiglio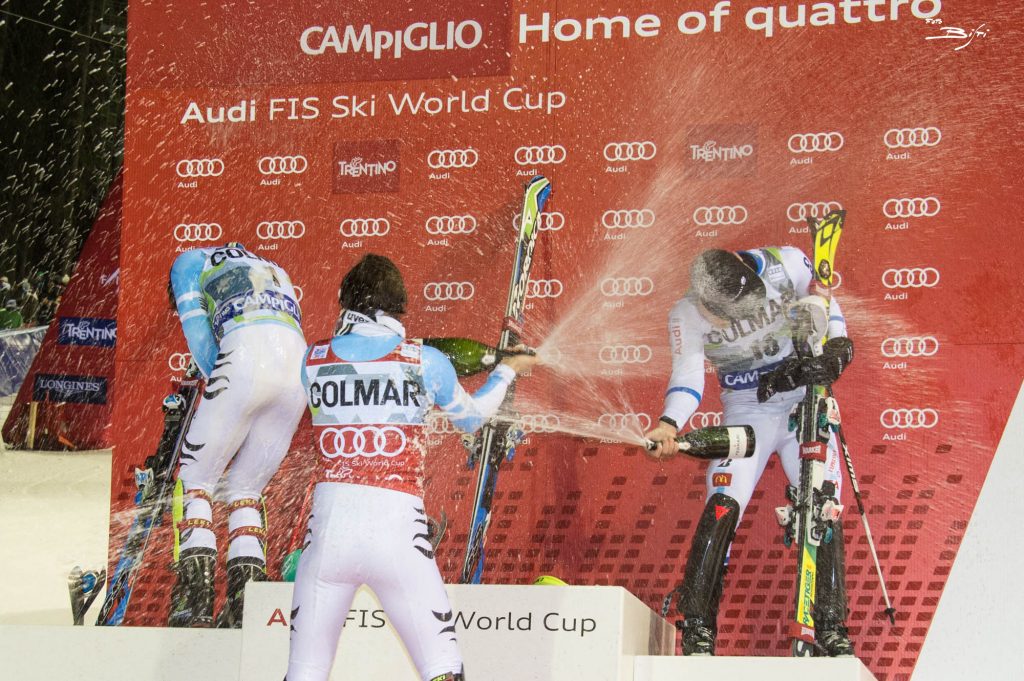 The famous skiing event returns to Madonna di Campiglio with the historic 3 Tre. The event comes to life with a string of toasts, all purely Ferrari Trentodoc.
The Ski World Cup celebrated the evening of Monday, 22 December at the mythic Canalone Miramonti, brought with it all the spectacle that one finds on the snow during the races and, in addition, a series of high-end events sponsored by Audi.
Ferrari sparkling wine stars in the show from the finish line to the Hotel Diana, both for the snack and the Audi dinner and, of course, at the podium where the winner sprays a Jeraboam of Ferrari in victory.
Subscribe now to our newsletter
Apply for our newsletter and be the first to find out what's new in the world of Ferrari's exclusive sparkling wines.