Ferrari toasts to the success of Expo Milan 2015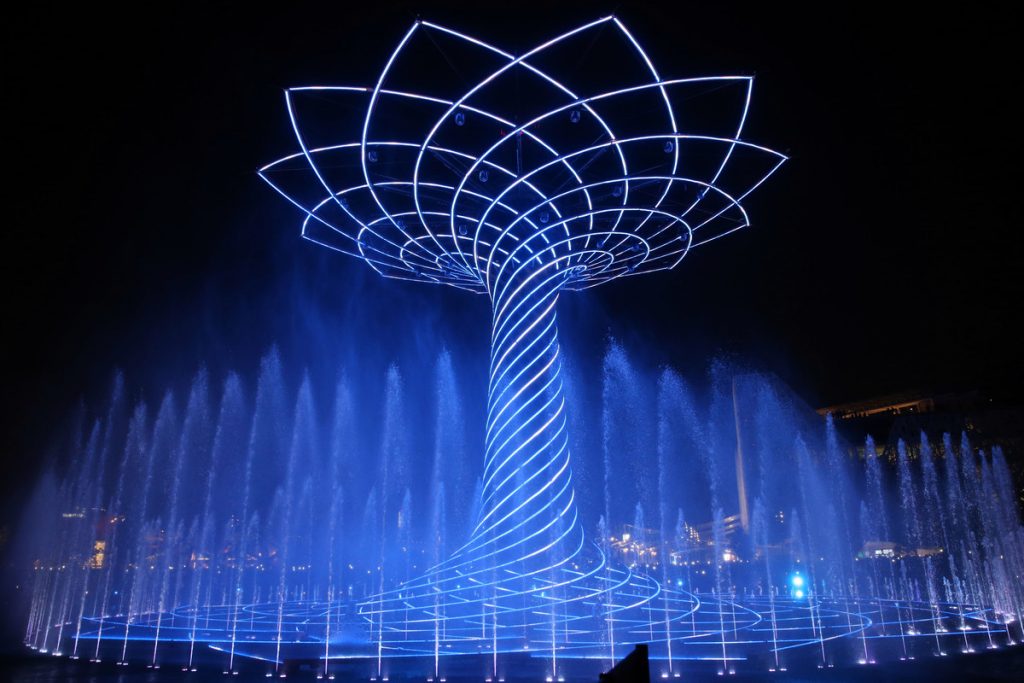 Expo Milan 2015 came to the end and Ferrari Winery invites you to raise your glasses one more time to toast to its success: a final symbolic tribute to encompass six months and thousands of occasions in which glasses were raised to celebrate the most important institutional meetings of Expo, as well as the special events hosted by all those who chose Ferrari to celebrate their experience at the Universal Exhibition.
In Palazzo Italia, 80 national delegations toasted with a glass of Ferrari Trentodoc raised by presidents such as François Hollande and Vladimir Putin, Prime Ministers such as David Cameron, Benjamin Netanyahu and Angela Merkel, Princes such as Albert II of Monaco, and institutional personalities such as Ban Ki-moon, Secretary General of the United Nations. Many of them, as well as sports and entertainment celebrities, received as a gift a bottle of Ferrari Riserva Orgoglio Italia, a 2015 special limited edition produced by Ferrari in honor of Expo.
Ferrari Spazio Bollicine, the restaurant and winebar of Ferrari Winery in the Eataly Pavilion, turned immediately into the place to visit for those looking for a high quality aperitif, meal, or dinner. Thanks to the work, smiles and efforts of all the people working in it, this restaurant became the perfect storytelling tool to convey the true meaning of Italian lifestyle. More than 50,000 people visited the restaurant, among which famous VIPs of showbiz, politics and business world, such as Francis Ford Coppola, Sebastião Salgado, Martha Steward, Silvio Berlusconi, the Minister for Agricultural Policies Maurizio Martina and famous chefs like Massimo Bottura, Davide Oldani and Andrea Berton.
Over the six months of Expo, more than 25,000 bottles of Ferrari Trentodoc were open in the exhibition site: in addition to the bottles opened in Ferrari Spazio Bollicine, corks popped at the Italian Pavilion, the Wine Pavilion, Identità Expo, Future Food District by Coop, Slowfood, and the stand of Davide Oldani. These figures confirm the protagonist role of Ferrari at Expo Milan 2015 and follow the Gold Medal conquered at the International Exhibition of Milan almost one century ago, in 1906.
"Today we can rightfully talk about Orgoglio Italia, the slogan of the Italian Pavilion, where Ferrari was chosen for all official toasts", says Matteo Lunelli, president of Ferrari Winery. "We are proud that we believed in Expo since the beginning, knowing that it would be an extraordinary opportunity, and that we made a humble contribution to the success of this amazing challenge for our country. We are proud that thousands of people coming from all over the World had the possibility to raise their glasses and make a toast in the name of the Italian Art of Living".

Ferrari Trento promotes a culture of drinking responsibly which is part of the Italian Art of Living.
It is a culture linked to the ritual nature of food and the celebration of convivial occasions, in which consumption is moderate and informed.
Enter the ferraritrento.com website only if you share this approach and if you are of the legal age to drink alcohol in your country: a world of excellence awaits you!
Access to the site was denied because you are not of legal age to drink alcohol.