Ferrari is the "European Winery of the Year"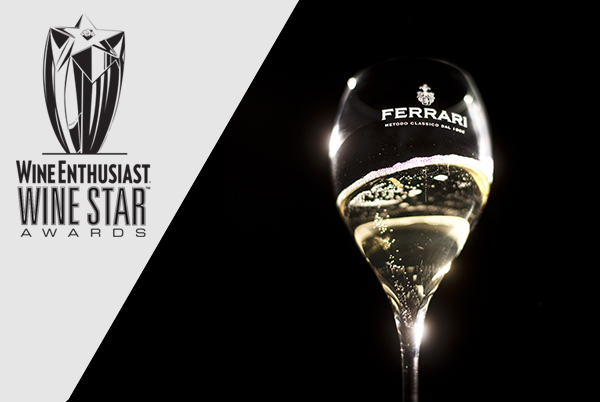 Wine Enthusiast recognizes that "Guided by the third generation of the Lunelli family, Ferrari embodies the very best of metodo classico sparkling winemaking and what the family describes as the Italian Art of Living. Founded in 1902, Ferrari dominates the Trento DOC with 40% of the total market share with about 375,000 cases. This is a region on the rise, and Ferrari's exquisite lineup of wines are a principal reason why". And continues: "Thanks to over a century of experience, Ferrari has helped put Italian sparklers on the world's radar. (…)No brand has reached the luxury status and prestige of Ferrari".
"We are extremely honored by this award" notes Matteo Lunelli. "I consider it in recognition of the great vocation of Trentino and its unique mountain viticulture for the production of bottle-fermented sparkling wines. It is the result of the continuous search for excellence that our founder Giulio Ferrari first, and then my family and all the Ferrari team have been carrying on for more than a century with passion and commitment".
This follows another achievement. Two months ago Ferrari was named "Sparkling Wine Producer of the Year" at The Champagne and Sparkling Wine World Championships 2015, besting Champagne houses Charles Heidsieck and Louis Roederer for top honors. 

Ferrari Trento promotes a culture of drinking responsibly which is part of the Italian Art of Living.
It is a culture linked to the ritual nature of food and the celebration of convivial occasions, in which consumption is moderate and informed.
Enter the ferraritrento.com website only if you share this approach and if you are of the legal age to drink alcohol in your country: a world of excellence awaits you!
Access to the site was denied because you are not of legal age to drink alcohol.