Ferrari Trento celebrates the 1000th Scuderia Ferrari Grand Prix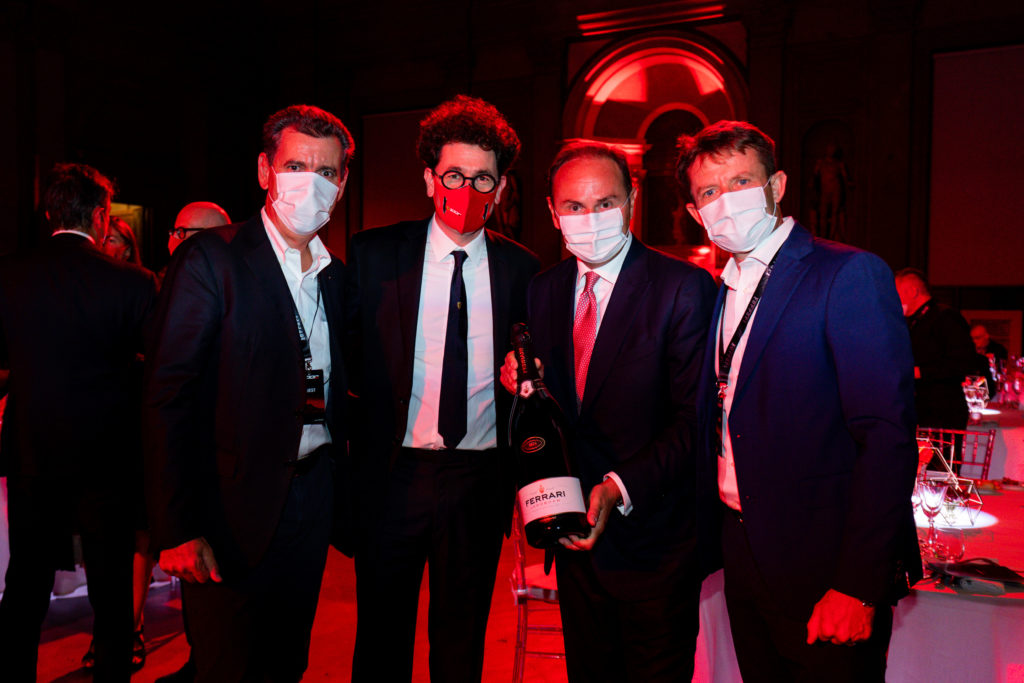 The two brands symbolising Italian excellence come together to celebrate a historic milestone
The event was held on Saturday September 12th in Florence and celebrated the 1000th Grand Prix in the history of Scuderia Ferrari, which was held the day after at Mugello. On this special occasion it has be accompanied by Ferrari Trento bubbles, that shares the same name and the same Italian spirit with the Scuderia.
For the first time in its history, the Mugello Circuit hosted a FIA Formula 1 World Championship™ class race, and its coinciding with the important milestone of Scuderia Ferrari – the only team present in all of the 70 editions raced till now – has created the perfect occasion for celebrating in style in Florence with a Gala Dinner in the Sala dei Cinquecento in Palazzo Vecchio. The Ferrari Trentodoc bubbles welcomed the guests as they enter the venue.
This collaboration represents a bond between the two symbols of that special magic our Country knows how to elicit in the world's collective imagination. Both are emblems of the story of two visionary men, two dreamers, two entrepreneurs – Enzo Ferrari and Giulio Ferrari – who were perfectionists obsessed with the details and research of excellence that have made unique the products they were capable of imagining and creating. These two dreams today still live on in anyone who pronounces the name "Ferrari", one of those words that speaks of Italy and that fills the heart with passion.

Ferrari Trento promotes a culture of drinking responsibly which is part of the Italian Art of Living.
It is a culture linked to the ritual nature of food and the celebration of convivial occasions, in which consumption is moderate and informed.
Enter the ferraritrento.com website only if you share this approach and if you are of the legal age to drink alcohol in your country: a world of excellence awaits you!
Access to the site was denied because you are not of legal age to drink alcohol.