According to Deloitte, Ferrari Trento is one of the Best Managed Companies in Italy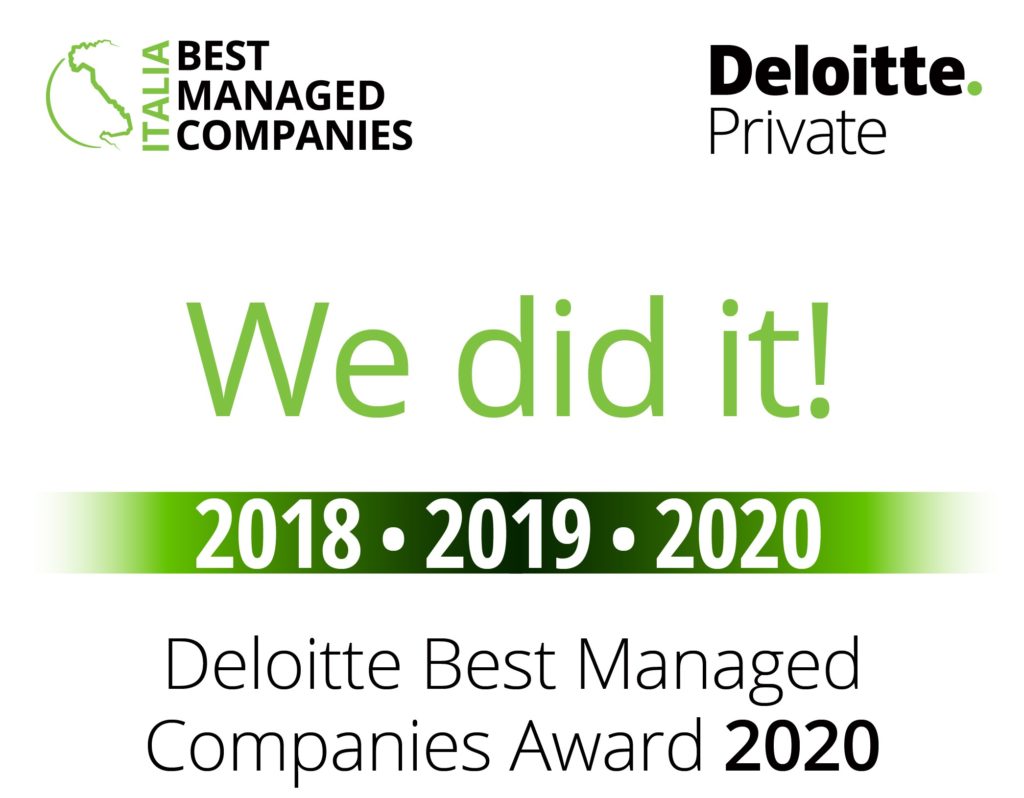 For the third year running, Ferrari Trento is one of the "Best Managed Companies" (BMCs) for Deloitte, one of the leading business consultancy companies in the world.
This prestigious recognition is now in its third edition in Italy, but with a twenty-year history globally: it has been awarded to 59 companies which, according to Deloitte, have distinguished themselves in a number of aspects of business management. The firm's evaluation was in fact based on 6 pillars: Strategy, Capability and Innovation, Corporate Social Responsibility, Culture and Commitment, Governance and Financial Performance, and Internationalisation.
Ernesto Lanzillo, Private Business Leader for Italy, Greece and Malta, and Andrea Restelli, a Partner of Deloitte and in charge of the BMC programme, declared "The prize-winning companies in this third edition have demonstrated not only excellence but also great ability and resilience in facing the crisis caused by the present Covid-19 pandemic. Our evaluation of the candidates in fact lasted longer than anticipated, in order to allow us to study the methods these businesses used for managing the emergency. The 59 Best Managed Companies of this edition therefore reflect an Italy made up of outstanding firms which, by taking advantage of their strengths and thanks to prudent management, are dealing successfully with a period of unprecedented uncertainty".
Among them there is Ferrari which, during its over one hundred years of history, has always been true to the pioneering spirit of its founder: it has continued to innovate both in its products and in its management, without ever losing sight of its intimate link with its region and those who live and work there

Ferrari Trento promotes a culture of drinking responsibly which is part of the Italian Art of Living.
It is a culture linked to the ritual nature of food and the celebration of convivial occasions, in which consumption is moderate and informed.
Enter the ferraritrento.com website only if you share this approach and if you are of the legal age to drink alcohol in your country: a world of excellence awaits you!
Access to the site was denied because you are not of legal age to drink alcohol.