Ferrari Trento served as the exclusive sparkling wine of Lindsey Vonn Foundation's 70's Glam Jam in Vail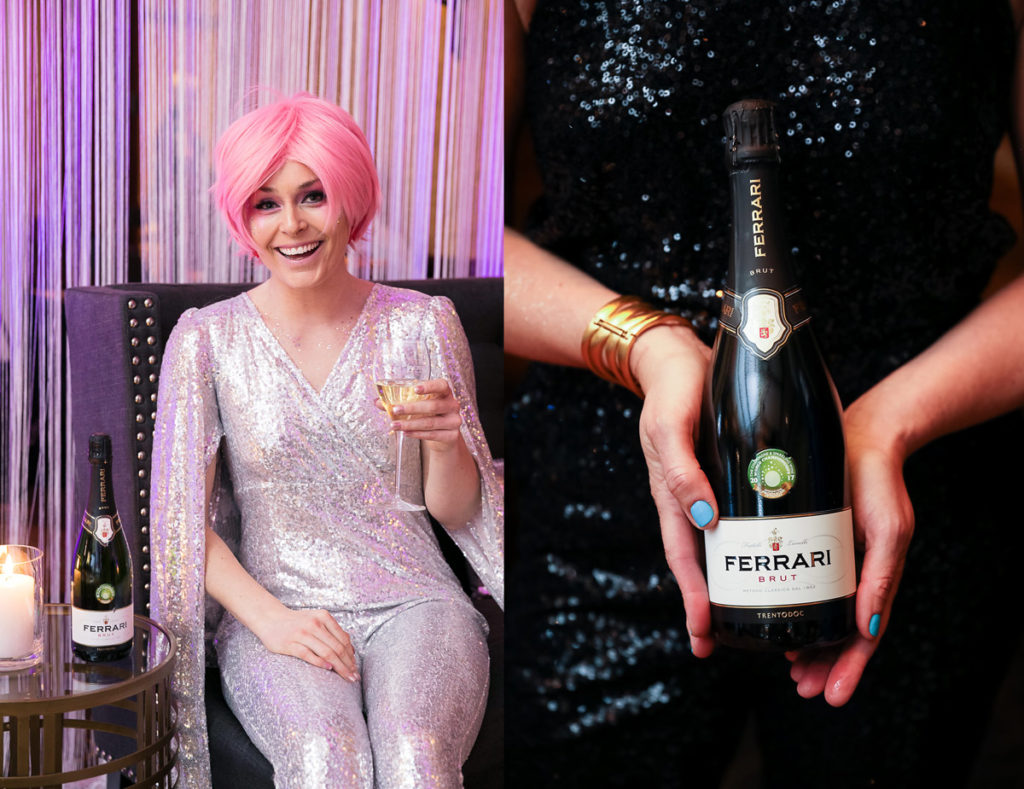 On Thursday, April 5, America's most celebrated Olympic skier Lindsey Vonn hosted an evening of dancing, fun and Ferrari Trento – all with the purpose of raising money for the Lindsey Vonn Foundation, which supports young women and girls through scholarships, education and athletics. Ferrari Trento's history of advocacy for women's interests and female leadership make it the perfect toast, from the Alps to the Rockies.
The 70s Glam Jam gave Lindsey and her supporters a chance to walk the red carpet, pose for the cameras, sip delicious mountain bubbles, dine on delicious food, dance with friends, and rock out to the Jordan Kahn Orchestra. The Glam Jam raised $125,000, which will enable the Lindsey Vonn Foundation to expand its impact to provide more scholarships in Colorado, Minnesota and Los Angeles.
"This year's event was such a huge success for the Foundation and everyone had a blast!" said Lindsey Vonn. "With the contributions of our sponsors and a sold-out house of LVF supporters, the evening was a huge step forward in our mission to positively impact the next generation."
Photo credit: Brian Leahy Photo/ Producer: Bella Design & Planning

Ferrari Trento promotes a culture of drinking responsibly which is part of the Italian Art of Living.
It is a culture linked to the ritual nature of food and the celebration of convivial occasions, in which consumption is moderate and informed.
Enter the ferraritrento.com website only if you share this approach and if you are of the legal age to drink alcohol in your country: a world of excellence awaits you!
Access to the site was denied because you are not of legal age to drink alcohol.