Ferrari Trentodoc as official toast of Casa Italia at 2016 Rio Olympics Games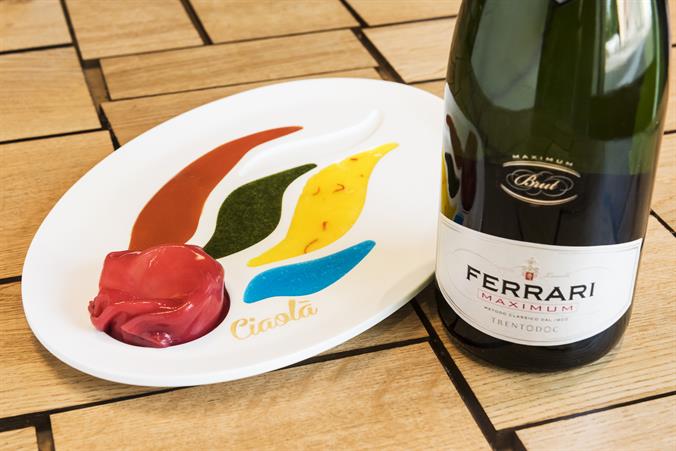 After the Summer Olympic Games of Beijing 2008 and London 2012 and the Winter Olympic Games of Turin 2006, Vancouver 2010, and Sochi 2014, Ferrari qualifies once again the Olympics as the official supplier of sparkling wines of Casa Italia: in Rio 2016 the victories of Italian athletes will be celebrated with Ferrari, and will also accompany the numerous events organised by CONI (the Italian National Olympic Committee), including a special event called "Ferrari Time – Italian Aperitif" that will be organised at 19:02, in order to recall the establishment year of Ferrari winery.
The first bottle will be uncorked on August 3 to celebrate the opening of Casa Italia, which will be located in the spectacular Costa Brava Clube and will welcome athletes, journalists, and friends. A unique location, an ideal bridge between land and sea, for a project that aims at displaying all of Italy's strengths, not only the sport-related, but also those regarding design, the arts, and food. A genuine representation of Italy that will be showcased in Rio, thanks to stories featuring symbolic images and objects that made our country renowned throughout the World. There will be a focus on food and wine tradition, thanks also to the work of the Michelin-starred chef Davide Oldani, Sport&Food Ambassador of the Italian Team.
His signature plate will be inspired by CIAOLÀ, the concept created by CONI for Casa Italia by mixing the Italian word ciao and its Portuguese homologue olà, in order to promote a positive interaction between two cultures based on the savoir-vivre. From the juice of cherry tomatoes to the Kafa coffee powder, Italy and Brazil will be represented in CIAOLÀ by their colours, tastes, and aromas, reunited around a depiction of the Olympic torch. This original creation will be accompanied by Ferrari Maximum Brut Trentodoc, which will enhance the amazing mix of tastes of this dish thanks to its freshness and soft bubbles.
 "With this dish and a glass of Ferrari we want, in partnership with Casa Italia, to thank the amazing country of Brazil for its hospitality" said Davide Oldani.
 "We are proud of the partnership with Ferrari Winery – added Giovanni Malagò, the President of CONI – We are talking about a renowned Italian brand that in Rio will renew its long-lasting cooperation with us. Personally, I'm a real supporter of Ferrari's bubbles and I hope that we will open numerous bottles in order to celebrate the success of our athletes".
Casa Italia brings to Brazil the best that Italy has to offer and, in this framework, the participation of Ferrari is a must, since for more than one century it has accompanied not only the sporting triumphs of Italy but also its most important institutional and cultural events, taking on the role of ambassador of the special Italian Art of Living that is praised all over the World.

Ferrari Trento promotes a culture of drinking responsibly which is part of the Italian Art of Living.
It is a culture linked to the ritual nature of food and the celebration of convivial occasions, in which consumption is moderate and informed.
Enter the ferraritrento.com website only if you share this approach and if you are of the legal age to drink alcohol in your country: a world of excellence awaits you!
Access to the site was denied because you are not of legal age to drink alcohol.