Ferrari Winery's 2016 harvesting season has begun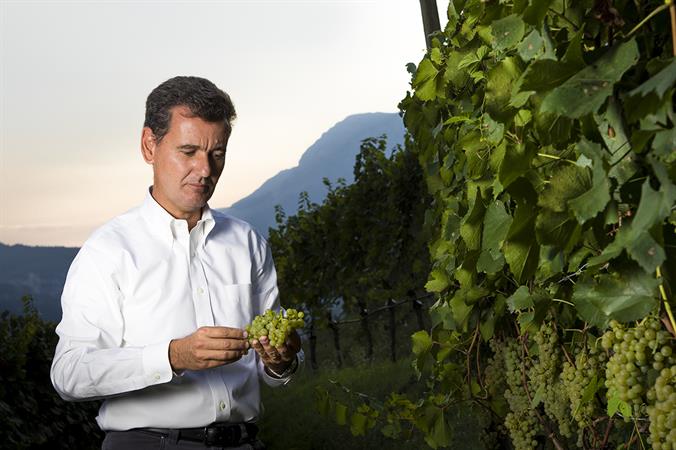 The harvesting of the grapes that will become Ferrari's Trentodoc has started.
"The harvest begins under favourable climate conditions: sunny days in August ensured a slow ripening of the grapes, with good sugar content and acid content above our expectations, particularly in such a challenging year for growers", said Marcello Lunelli, Vice President and Production Manager of Ferrari Winery, who emphasised also that the repeated rains over the first days of summer put the skills of Trentino's vine growers to the test.
Once again, what made the difference was the location of vineyards, placed at medium and high altitude, as well as the targeted choices that were taken in order to reach a balance between growth and fruit production in the vineyard combined with a good biological defence. Ferrari Winery has been following this approach for many years, both in estate vineyards – which are in the conversion phase to organic vineyards – and those of its vine growers, who are asked to follow a well-defined protocol called "The Ferrari Vineyard – A mountain viticulture for sustainability and well-being".  
Current estimates suggest a smaller harvest compared to last year's as far as quantity is concerned, but geographically well distributed and with a long season, granting excellent results as regards complexity and elegance of aromas. The ensuing processing stage in the winery will enhance even more the best features of Chardonnay and Pinot Noir, in order to craft a highly refined Trentodoc.

Ferrari Trento promotes a culture of drinking responsibly which is part of the Italian Art of Living.
It is a culture linked to the ritual nature of food and the celebration of convivial occasions, in which consumption is moderate and informed.
Enter the ferraritrento.com website only if you share this approach and if you are of the legal age to drink alcohol in your country: a world of excellence awaits you!
Access to the site was denied because you are not of legal age to drink alcohol.