Ferrari Trentodoc at Rome Film Fest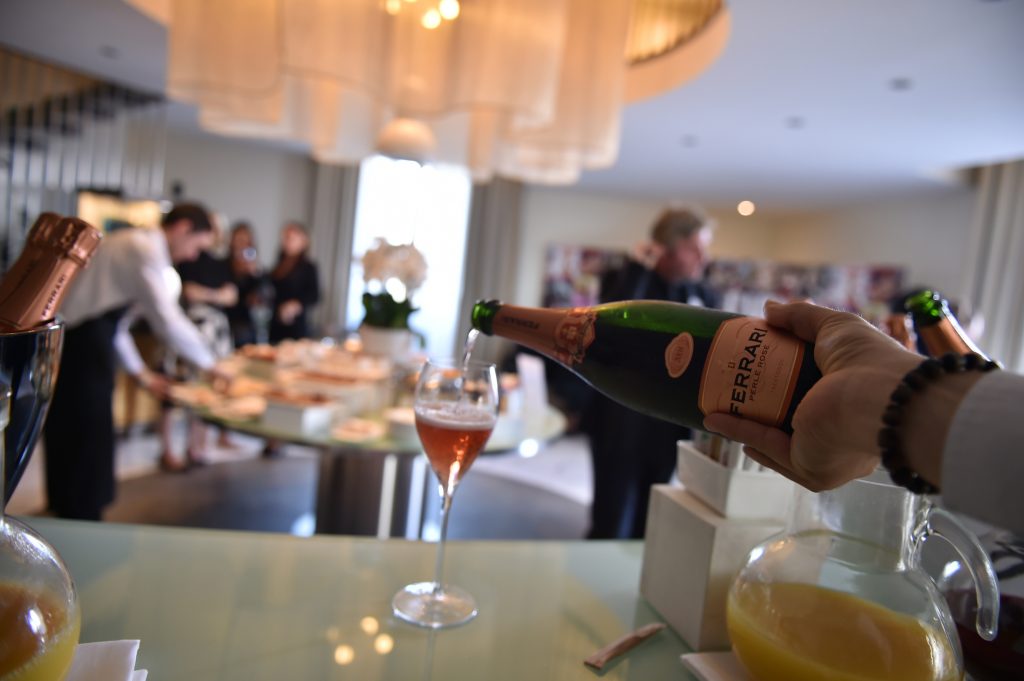 After the Venice Film Festival and the Emmy Awards, international movie and entertainment stars will once again raise their glasses and make a toast with Ferrari Trentodoc, this time at the Rome Film Fest.
As it happened in Venice, Ferrari will bring the Italian Art of Living to the glamorous events hosted by Vanity Fair, flagship magazine of the entertainment world. 
First of all, a flute of Ferrari Trentodoc will be offered to all actors, directors, and journalists who will take a break in the Vanity Fair Lounge located at the Hotel Boscolo Exedra, in Piazza della Repubblica, which will be open for the entire festival from October 16 to October 23.
Then, Ferrari will star in the ceremony that will take place on Saturday, October 17, once again at Hotel Boscolo Exedra, for the opening of the exhibition of Simon, a photographer who decided to pay a personal tribute to more than 70 actors, actresses, VIPs, and starlets with a series of remarkable portraits.
Finally, on Sunday, October 18, after the screening of one of the most awaited movies of the Rome Film Fest, "Freeheld – Love. Justice. Equality.", the director Luca Dini will host Ellen Page – main star of the movie – and few selected guests at Casinò Aurora of Villa Pallavicina for a dinner in honor of the actress. During the entire event, several Ferrari Trentodoc bottles will be served: from Magnum bottles of Ferrari Perlé Trentodoc 2008 for the aperitif, to Ferrari Riserva Lunelli Trentodoc 2006 and Ferrari Perlé Rosé Trentodoc 2008 for the meal, a Ferrari Maximum Demi-sec to accompany dessert, and Grappa Segnana Solera Selezione to close off the evening.
Italian bubbles par excellence; Ferrari Winery brings back to Rome a touch of Dolce Vita.

Ferrari Trento promotes a culture of drinking responsibly which is part of the Italian Art of Living.
It is a culture linked to the ritual nature of food and the celebration of convivial occasions, in which consumption is moderate and informed.
Enter the ferraritrento.com website only if you share this approach and if you are of the legal age to drink alcohol in your country: a world of excellence awaits you!
Access to the site was denied because you are not of legal age to drink alcohol.