Ferrari Trento proudly presents Perlé Zero Trentodoc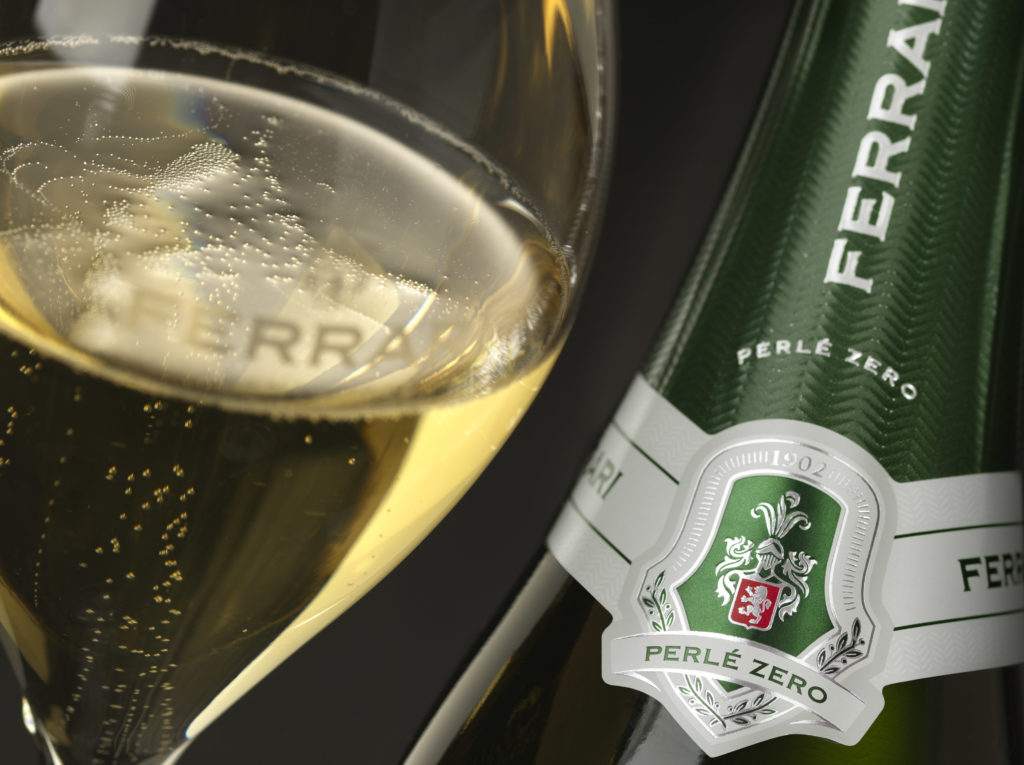 The Ferrari Perlé line boosts its ranks with Perlé Zero, a pas dosé Trentodoc wine that was officially presented on September 27 at La Permante in Milan, in front of an audience gathering more than 200 people, including some of the best Italian sommeliers and restaurant owners.
The event was fully in line with Ferrari Trento's style, combining elegance with the pleasure of sharing the new "pearl" produced by Ferrari Trento with its best customers. The presentation was led by the president and CEO of the company, Matteo Lunelli, who was accompanied in this task by the Vice President and enologist Marcello Lunelli, during an outstanding dinner cooked by four very talented hands.
As a matter of fact, following a strong wish of the Lunelli family, Alfio Ghezzi, chef at Locanda Margon and head chef for Ferrari Trento, teamed up with Norbert Niederkofler, an iconic mountain cuisine and chef at Hotel Rosa Alpina in San Cassiano. The Michelin-starred chefs prepared dishes that took the diners on a real journey among the tastes and aromas of Trentino's mountains, where the Chardonnay grapes that generate Ferrari Perlé Zero are grown and processed.
Ferrari Perlé Zero has been crafted by Ferrari Trento's enologists to fully express the potential of mountain grapes: Ferrari Perlé Zero Trentodoc is not only a pas dosé wine, but a skilfully crafted composition of different vintages, refined through the use of multiple materials, pushing the art of winemaking to new extremes. The wines used for this cuvée are refined in steel to emphasise the fruity tones and aromatic charm of Chardonnay grapes, then in wood to provide structure and richness to the taste, and finally in glass to give a final austere touch of depth and expressivity to the wine.
This wine boosts the ranks of the Riserve Perlé trilogy (Rosé, Bianco and Nero) and features a fresh graphic design, where white and British Racing Green play a primary role. The label identifies each cuvée by showing the tirage year and by highlighting the long aging period of this wine. The first wine presented is a Perlé Zero 10, bottled in 2010 and left to rest on yeasts for more than six years.

Ferrari Trento promotes a culture of drinking responsibly which is part of the Italian Art of Living.
It is a culture linked to the ritual nature of food and the celebration of convivial occasions, in which consumption is moderate and informed.
Enter the ferraritrento.com website only if you share this approach and if you are of the legal age to drink alcohol in your country: a world of excellence awaits you!
Access to the site was denied because you are not of legal age to drink alcohol.