FERRARI'S #STRON9ER PROTAGONIST OF JUVENTUS'S CHAMPIONSHIP CELEBRATIONS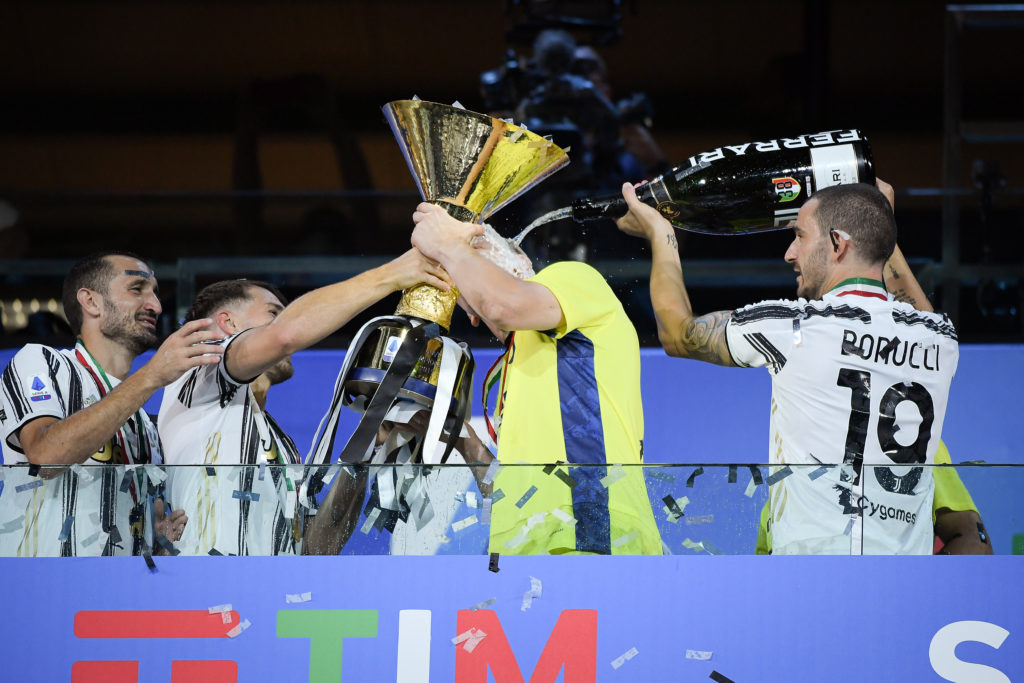 Last Saturday's was a long night of celebrations for Juventus, the new Champions of Italy: after the final whistle of the game against Roma, the team finally got to raise the trophy marking their 9th consecutive scudetto, which they had actually won two rounds before the end of the season with a 2-0 victory over Sampdoria on 26th July.
Despite the absence of spectators, the players' and the club's delight warmed the atmosphere of the Allianz Stadium, as they took part in a large party with #Stron9er as its hashtag.
Ferrari's Trentodoc, the team's "Official Sparkling Wine", was the protagonist of the evening. The new wine from the Trentino-based company, the Ferrari Maximum Blanc de Blancs, accompanied the "Black-and-Whites" as they drank a toast – #ToTheMaximum – to the historic result they had achieved.
The limited edition Juventus Ferrari #Stron9er is available to all wine and football lovers on this link
#Stron9er #ToTheMaximum

Ferrari Trento promotes a culture of drinking responsibly which is part of the Italian Art of Living.
It is a culture linked to the ritual nature of food and the celebration of convivial occasions, in which consumption is moderate and informed.
Enter the ferraritrento.com website only if you share this approach and if you are of the legal age to drink alcohol in your country: a world of excellence awaits you!
Access to the site was denied because you are not of legal age to drink alcohol.