Juventus celebrates #ToTheMaximum their ninth successive Championship win with Ferrari's sparkling wines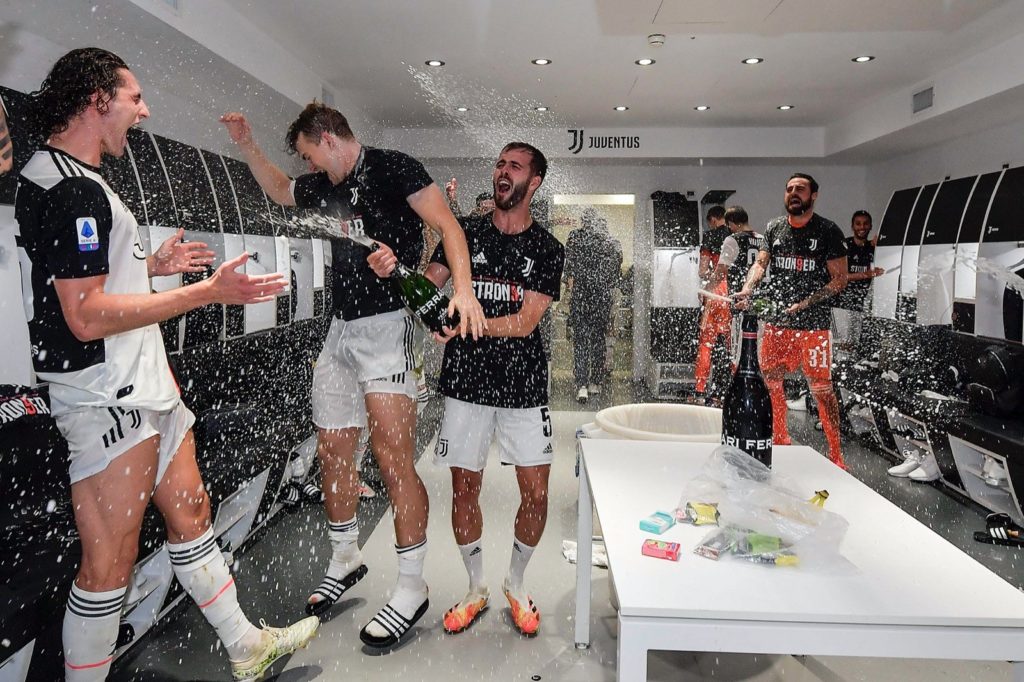 The Trentino producer's Trentodocs are the protagonists of the celebrations for the team's conquest of the coveted Serie A Championship, under the hashtag #Stron9er
Two games before the end of the Championship, Juventus has won its ninth consecutive scudetto, celebrating this legendary achievement with Ferrari Maximum Blanc de Blancs.
On Sunday the "Black-and-Whites" won 2-0 against Sampdoria, thus taking home the coveted title. The ninth consecutive championship was mathematically assured at Jsterday evening, uventus's home ground, the Allianz Stadium, and celebrated in the social media with a new hashtag: #Stron9er.
And, for the fifth year running, it was Ferrari's Trentodocs that officially celebrated the team's victory as Juventus's "Official Sparkling Wine", this time with the new product from the Trentino producer, the Ferrari Maximum Blanc de Blancs, a 100% varietal Chardonnay. Fresh and elegant, this Trentodoc seeks to be an ode to the joy of living and celebrate the most important emotions in the lives of all of us: those moments that take each of our worlds "to the maximum" level. Juventus is therefore toasting this historic title #ToTheMaximum.

Ferrari Trento promotes a culture of drinking responsibly which is part of the Italian Art of Living.
It is a culture linked to the ritual nature of food and the celebration of convivial occasions, in which consumption is moderate and informed.
Enter the ferraritrento.com website only if you share this approach and if you are of the legal age to drink alcohol in your country: a world of excellence awaits you!
Access to the site was denied because you are not of legal age to drink alcohol.