Giulio Ferrari Riserva del Fondatore 2005 named best Italian bubble by 2017 guides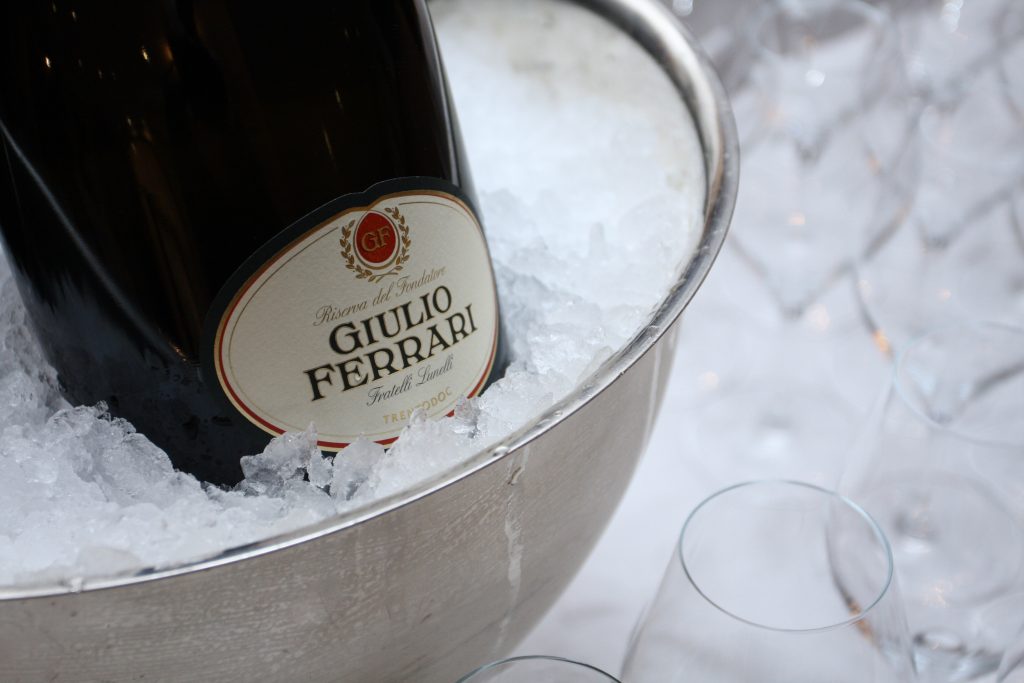 Giulio Ferrari Riserva del Fondatore 2005 has been named best Italian bubble by Top delle guide vini 2017, the prestigious ranking edited by Civiltà del Bere, which combines the data published by the major Italian wine guides with the aim of identifying the best wines and wineries in our country.
The only Italian bubble ever to receive six excellence mentions in the eight guides taken into account by the ranking is Giulio Ferrari Riserva del Fondatore 2005, confirming the success recorded by the previous vintages of this wine.
Giulio Ferrari Riserva del Fondatore is a wine produced only with the best vintages obtained from selected grapes harvested in the vineyards of Maso Pianizza, located on the slopes of the mountains surrounding Trento. The 2005 vintage, harvested after a hot summer that featured a marked temperature difference between day and night, provided Chardonnay grapes with a faultless balance between sourness and sugar content, combined with a magnificent aromatic strength. The result was a Trentodoc wine fresh at taste despite a defined aromatic complexity and a ten-year rest on the yeasts.
The I Vini di Veronelli guide calls it "Giulio The Divine", Bibenda talks about "a sensory delight", while the I Vini d'Italia guide published by L'Espresso names it "monument and pennant of Italian bubbles", placing it at the 18th position in the ranking listing the names of the "100 wines to have in the wine cellar": remarks that confirm the suitability to ageing of this Reserve wine that stood the test of time after resting on the yeasts in the dark hallways of Ferrari Winery for ten years and now stands ready to provide strong emotions for many years to come.

Ferrari Trento promotes a culture of drinking responsibly which is part of the Italian Art of Living.
It is a culture linked to the ritual nature of food and the celebration of convivial occasions, in which consumption is moderate and informed.
Enter the ferraritrento.com website only if you share this approach and if you are of the legal age to drink alcohol in your country: a world of excellence awaits you!
Access to the site was denied because you are not of legal age to drink alcohol.