The Art of Hospitality takes on an increasingly leading role in the high-end restaurant industry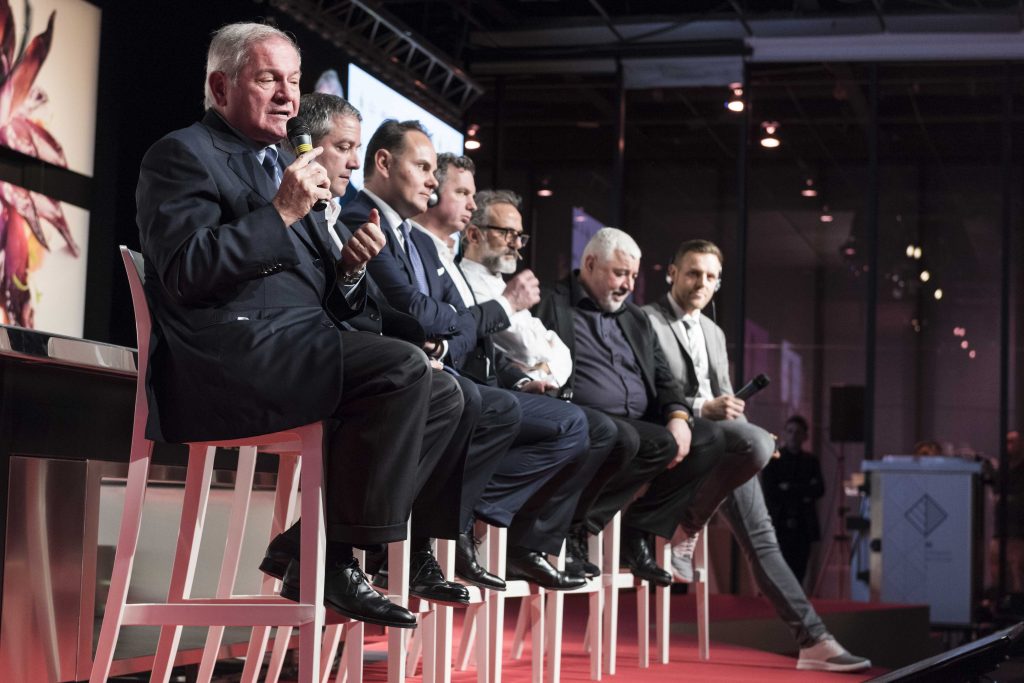 "A great service can save an ordinary dish, a bad service jeopardises even the best dish": this quote by Massimo Bottura summarizes in a nutshell the conclusions of the debate held on March 6 at Identità Golose, the Italian congress dedicated to signature cuisine.
Ferrari Trento is at the forefront of the discussion on the topic of hospitality through several initiatives, such as the gathering held at Identità Golose and the establishment of the Ferrari Trento Art of Hospitality Award in the framework of The World's 50 Best Restaurants. The aim is to enhance the pivotal role played by the wait staff and the front-of-house staff in the restaurant experience.
After an introduction by the president of Ferrari Trento, Matteo Lunelli, the stage of the Auditorium hosting the gathering in Milan was taken by the founder of Identità Golose, Paolo Marchi, who joined some relevant stakeholders of the international restaurant industry in an entertaining discussion on the topic of hospitality. Massimo Bottura of Osteria Francescana, Umberto Bombana of 8 e ½ Bombana in Hong Kong and Shanghai, Søren Ledet co-owner of Geranium in Copenhagen, Marco Reitano, sommelier of La Pergola in Roma and president of the association "Noi di sala", Maurizio Saccani, operations director of Rocco Forte Hotels, and William Drew, group editor of The World's 50 Best Restaurants all contributed to an enlightening discussion.
Similarly to the congress on the Art of Hospitality organised last year by Ferrari Trento at Palazzo Serbelloni, in Milan, also on this occasion the panel of experts came to the conclusion that there is not a single recipe that can turn hospitality into a genuine art, but that the role played by the dining room is crucial. The importance of the harmony crafted between the dining room and the kitchen has been highlighted in addition to a common passion and a common pool of values. The team on the floor must have a thorough knowledge of what happens in the kitchen, in order to convey this knowledge to the customers with passion and confidence.
On the side, Ferrari Trento displayed its effort in the enhancement of the role of hospitality by awarding two prizes to two VIPs of the Italian restaurant service industry: Marco Reitano, who won the "Premio Identità di Sala", and Giuseppe Palmieri, who received the "Premio Le Soste Ospitalità di Sala", as room and wine cellar director of Osteria Francescana. This prize was awarded during the gala dinner of the association "Le Soste", held on March 6 in Milan.